Sony's just unveiled its brand new Z3 family of devices mere hours ago. But already the three new products have been listed by the Japanese company's various official online stores in Europe. The Xperia Z3, Xperia Z3 Compact, and Xperia Z3 Tablet Compact are all now up for pre-order in the biggest markets in Europe, and thankfully that means we also get to find out what Sony's official pricing for them is.
The flagship Xperia Z3 smartphone goes for €649 in Germany, €679 in France, and €699 in Italy and Spain. In the UK, it's £549.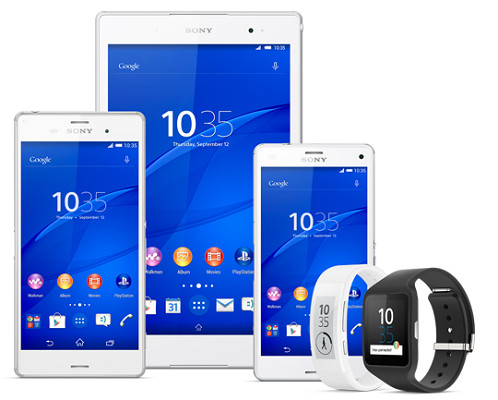 The smaller Xperia Z3 Compact costs €499 in Germany, France, Italy, and Spain, and £429 in the UK.
The Xperia Z3 Tablet Compact starts at €379 in Germany, France, and Spain (for the 16GB Wi-Fi model), and €399 in Italy. The same entry level SKU is priced at £329 in the UK.
The tablet can also be had with 32GB of internal storage, in which case you'll need to pay €429 in Germany, France, and Spain, €449 in Italy, and £379 in the UK.
Finally, there's also an LTE-capable model with 16GB of storage built-in. This is being offered for €479 in Germany and Spain, €499 in Italy, and £429 in the UK. For whatever reason, this particular SKU isn't up for pre-order in France just yet.
Sony doesn't mention a specific shipping date for either of these devices, so it's still unclear when you should expect them at your doorstep. But if you want to be among the first people to own one, then you should pre-order. Just keep in mind that these prices probably represent the recommended values for each country, and third party retailers may go lower.
K
Phone prices are always higher in the UK in comparison to the United States, so I'd say it'll be closer to the $500-$550 region.
?
so, $700 in USD for the Compact? Seems a couple hundred too high...
D
Is that a "€20 deal with the Italian bureaucracy tax" on there?
ADVERTISEMENTS