If you need stocking stuffers for the holidays, Nintendo will be offerings its 3DS portable console for $100 on Black Friday. Currently, a Nintendo 3DS can be had for just over $100 (CAD $140), but this one is a special limited edition.
It comes in Black and White and features Mushroom Kingdom motif embossed on the back side of the console. It should be available in most North American retailers.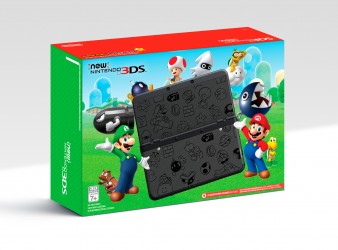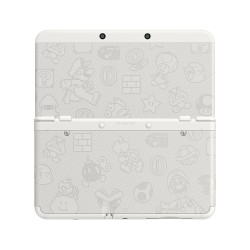 Nintendo 3DS special edition: in Black • in White
You can also pick up a number of newly released games too, here's a list:
YO-KAI WATCH 2: Bony Spirits
YO-KAI WATCH 2: Fleshy Souls
available
Mario Party Star Rush
launched Nov. 4
Pokémon Sun* 
Pokémon Moon*
launches Nov. 18
Super Mario Maker for Nintendo 3DS**
launches Dec. 2
*Games in 2D. Some areas also playable in 3D.
**Game only in 2D
PS. There's no word on a similar promo for the Nintendo 2DS, but you can pick one up right now for under $70. Also there's the Nintendo Switch coming next year, that is a much more powerful portable console.
?
It's not just a facelift. The New 3ds has an improved processor, 2 extra shoulder buttons and a second analog stick. It was released in Feb 2015. This special edition is the non-XL version which never made it to North America unless you count the bun...
D
Is anyone kind enough to buy me one of these? Please, I'll pay + 30%. Hahahaha (Srsly).
?
Note that this seems like it's New 3ds, a facelift of normal 3ds.