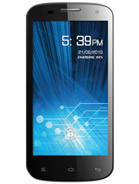 r
i just bought this phone & its get heated when in use or when connect with charger.i think m going to regret
s
on 14th i bought now it see in service center becoz of some issue about phone like heating problem no bater back up,
sir one request if that problem not retfied i going to claim case on spice mobile so please
r
I got this phone on Sunday.. features r excellent except few cons..
1. Loudspeaker, n ringer sounds r not loud enough.
2. Phone heats wen using it or charging it..
3. it takes very long to completely charge d phone..
4. No flash.. so camera is not that much effective.
5. Touch , pixels r good..
6. Gallery n music player accepts only specific folder.. is they don't show Pic or song if in Sm other folder.
This phone disappointed me a bit as compared to my last phone mi 425 which run almost flawlessly..
D
got this on saturday... all ok except heats a little while using skype. 7.5/10

Total of 26 user reviews and opinions for Spice Mi-491 Stellar Virtuoso Pro.