Case manufacturer Spigen has unveiled its range of cases for the yet to be announced LG G3 smartphone.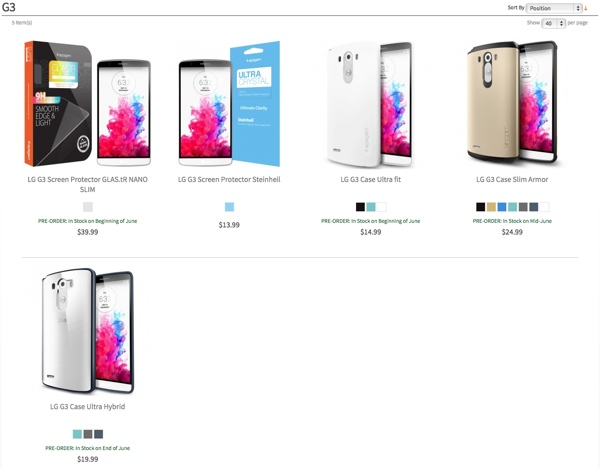 The range includes three cases and two screen protectors. Of course what's important here is that it gives us yet another look at the phone, which looks identical to all the leaked images we have seen so far.
We are now a week away from the official launch of the phone. Although we already know quite a bit about the phone, more shall be unveiled in about six days' time.
D
i bought a cute charger from the site myself a few months back. charger
D
i like spigen products. but for certain other accessories like iphone screen protectors and battery packs i prefer cheetahblaze.com. i think both are good.
D
1. Spigen is a Korean company... http://www.spigen.com/about_spigen 2. if u go to their site and look at them they are really small.... too small to be good stylus unless we are going back to resistive screens and no want wants that...