Sharing passwords for Spotify accounts is not uncommon and the latest way the company is trying to crack down on the practices is by introducing a shared premium service for two users. Premium Duo, will give each person a separate premium account with all the standard benefits as well as the new Duo Mix feature. The new offering is more cost effective compared to single premium accounts which go for $9.99 each and falls in-between the regular premium account and the family sharing plans, which start at $14.99.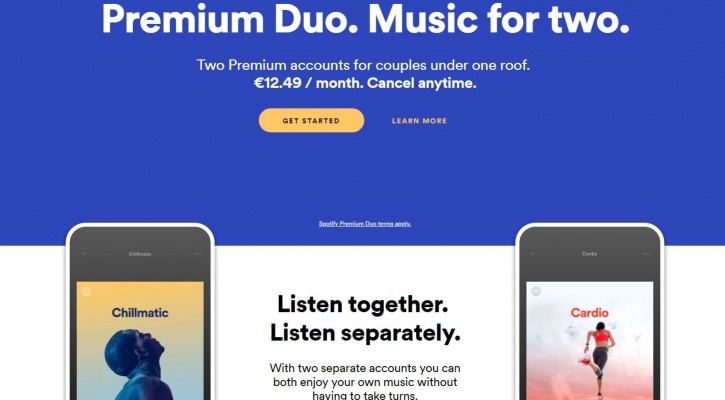 The only requirement for Premium Duo is that you're living together with the person that you're sharing the service with. Spotify is known to ask family plan users to confirm their address so it might take a similar approach with the new service.
As an added bonus, Spotify is introducing Duo Mix, which effectively merges the playlists of the two Duo users and allows for a new listening experience. The feature will support chill and upbeat options, with the former providing a more laid back tempo and the latter upping the music pace.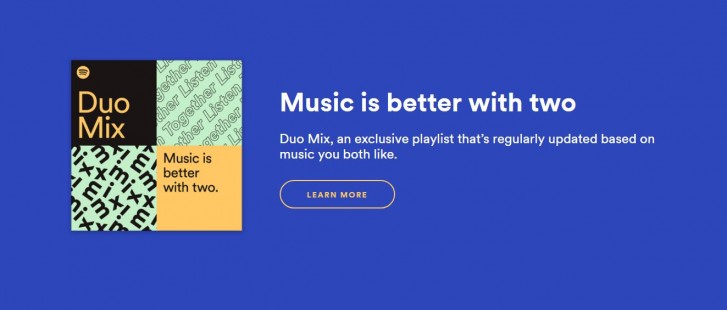 Existing premium members can upgrade to Duo along with all their playlists and saved music. The new service is currently available in Colombia, Chile, Denmark, Ireland, and Poland.
s
i am not so sure why people are complaining about spotify's pricing when it already is cheap. i mean, at least you can stream/download music legally for a fraction of a cost of actually purchasing it. you don't own the music, i know, but it is there ...
?
That's a single premium account for one user. The Family account for I believe up to four users costs $14.99. So if it's just two users under one roof Duo is a better deal.
b
Google's web client is ok. Spotify's doesn't even have a settings section! Their desktop client is ported to Linux (and it seems to work fine), but it's not supported officially so if you run into trouble, you're on your own.