UPDATE: AS of 17:47 EST, it looks like Spotify is back for some, but still not working for many others.
UPDATE: This post was started while the service was completely down, as of 16:42 EST, it appears that Spotify is back, and we were able to log in again.
We're aware of some issues right now and are checking them out! We'll keep you posted.

— Spotify Status (@SpotifyStatus) October 14, 2016
The world's most popular music streaming service is currently experiencing a worldwide blackout. I first noticed this within the past half-hour. I was unable to connect my Honor 8 to the Spotify service, even though it was online. I figured it was some power-saving setting, but playing with it didn't do the trick.
Then my desktop app stopped working, I was unable to stream new music, like someone just turned the lights off. I tried signing out, but I was not able to sign back in.
Downdetector shows users all over the world are not able to sign in or stream anything from Spotify.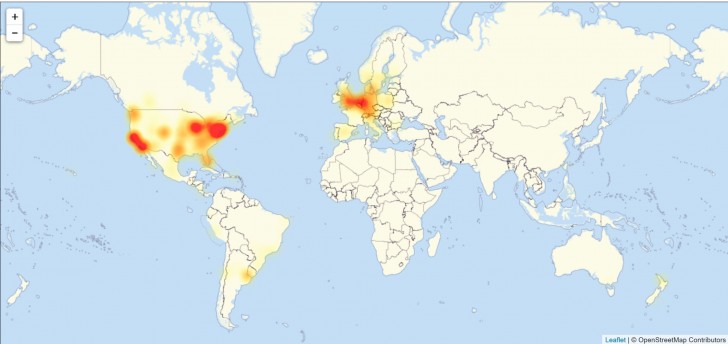 DownDetector.com's live outage map as of 16:51 EST
Even the web-based player is down. Attempting to sign in with either a Facebook account or Spotify account credentials, just returns a shrug from the login page, "An error has occurred processing your request. Please try again."
There is no access to accounts, web player, desktop player, nor mobile player. If you were lucky enough to have had all your music saved offline before the outage, you should be able to hear pre-streamed or pre-downloaded music with no isses. The App will simply show "Offline" regardless of whether your phone or PC is connected to the internet or not.
Is anyone still experiencing issues on Spotify? Leave a comment with your country as well.
D
Same thing happened. From Bangladesh.
c
I had pre downloaded songs on Spotify, but after I went online, all the songs ( including the downloaded once ) are not available.