Distracted driving has been an increasing problem all over the world now that we carry an infinite amount of distraction in our pockets. Apple has already stepped up to solve this by baking a feature into iOS that auto-replies to your contacts while youíre driving. Spotify is now testing a new car mode that some users are seeing appear on their app.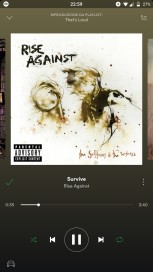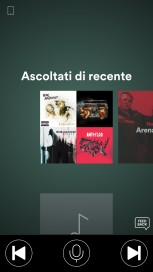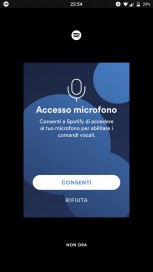 Driving mode is accessed via the Now Playing screen
The new Driving Mode feature has larger buttons, announces songs aloud, and will feature hands-free voice control (which isnít currently active). These enhancements should minimize distractions for safer driving.
Screenshots posted to Reddit reveal the new driving mode with a simplified interface. In between two large seek buttons is a large mic button which would eventually allow you to say commands to control music or speak an artist, playlist, or track name.
Would you guys use Spotifyís driving mode, or would you rather use Spotifyís Android Auto interface?
w
well, not actually. I stop when I navigate my Cherry Mobile 3.5" phone powered by a blazing ultra fast Mediatek processor and a jaw-dropping 512 ram(I know it's awesome, don't get envy bro). It is connected to a three 1500w speakers with twitter and ...
G
Driving potpot while using your phone at the same time is kinda dangerous.