Spotify launches Greenroom, a Clubhouse and Twitter Spaces competitor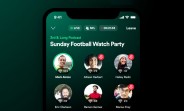 Spotify announces Greenroom, a new competitor for the suddenly-popular category of livestreaming voice chat apps like Clubhouse and Twitter Spaces.

Although Greenroom carries Spotify's branding, it's a separate app altogether. It works with the same basic premise as Twitter Spaces and Clubhouse. One user creates an audio-only room with listeners able to tune in and participate. The creator of the room can control whether anyone speaks or only certain folks.
Spotify positions Greenroom as a way to connect with people to "join the conversation". It features music, sports, and culture as topics of discussion, but it looks like a user can create a room about any topic.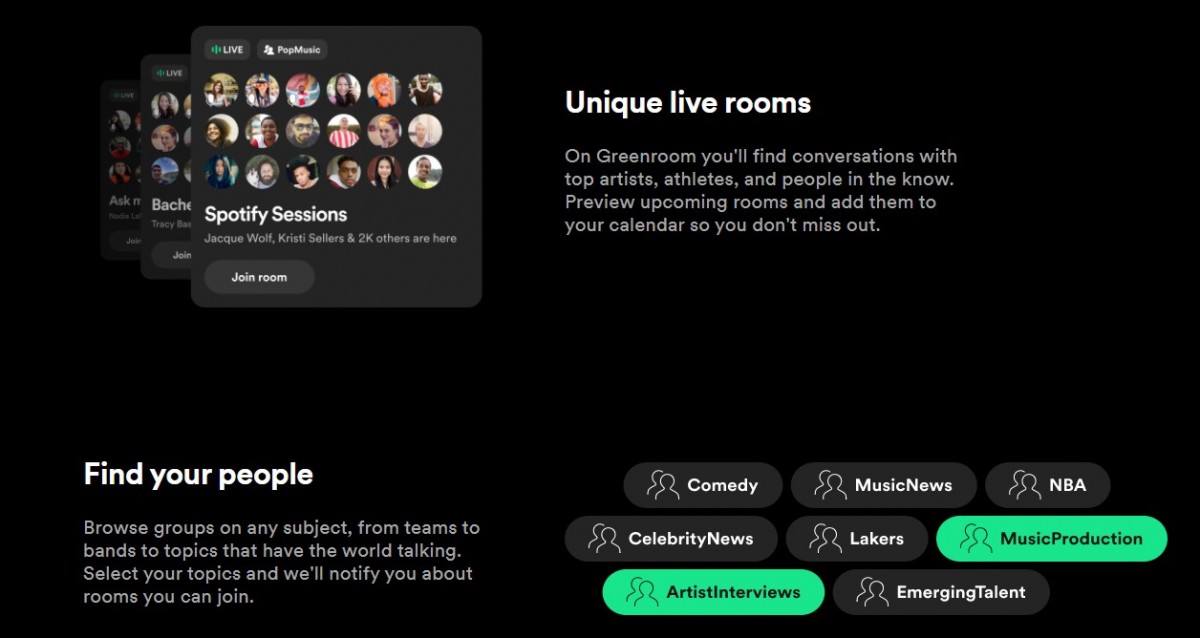 Currently, Greenroom is only available in English and as per Spotify "In post countries where Spotify is available". Both iOS and Android users can download the Greenroom app right now and sign in using a Spotify account. For those concerned with privacy, there's a set of terms and conditions separate from Spotify that you need to accept before using.
Unlike Twitter and Clubhouse, Spotify's advantage is that it has a vast library of music and podcasts that it could potentially integrate with Greenroom but going down that road may be a copyright nightmare with record companies.
D
I tried it. It's super laggy and glitchy for me. Anybody care to share their experience?
?
You mean YouTube Live with video interaction of viewers? That sounds quite logical.
ADVERTISEMENTS