Spotify is finally making a long-awaited feature a reality - the option to download songs to your Apple Watch and stream directly to your headset.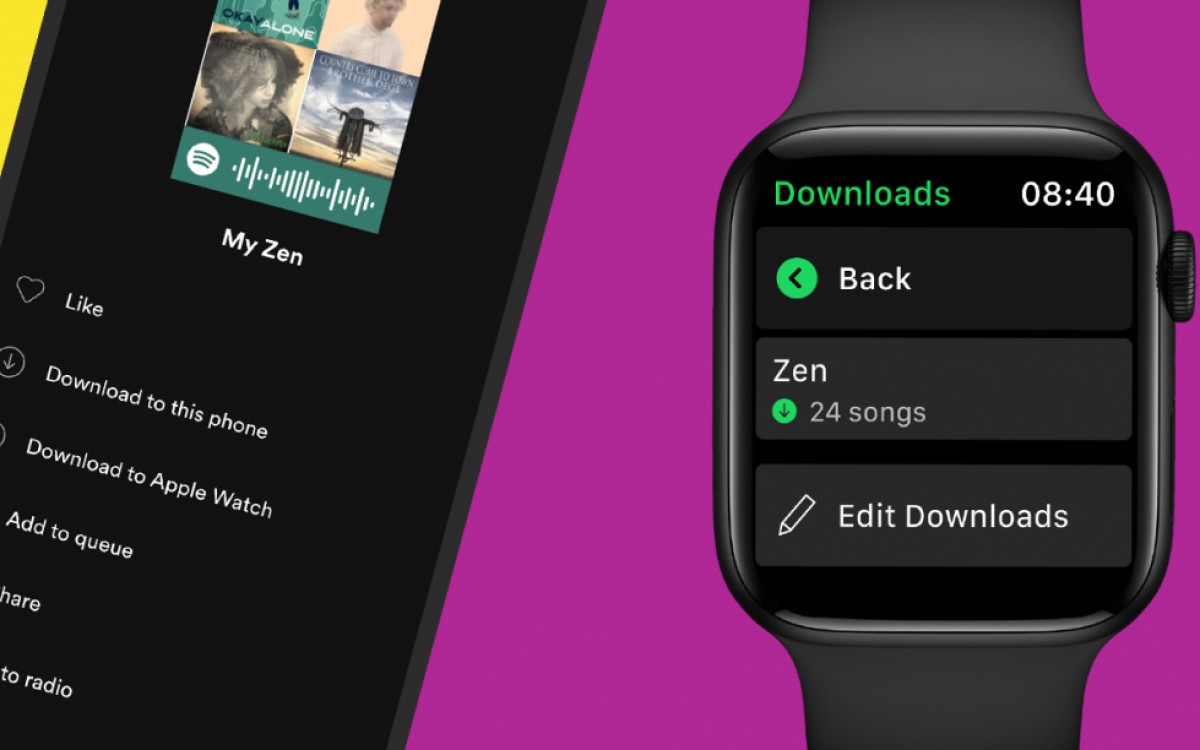 Up until now, the watchOS Spotify app was merely a remote control of the iOS app on the iPhone but with the new update, you will be able to stream music offline without the need of a phone at all.
Let's say you go out for a run and you don't want to bring your phone with you. Just download your favorite playlists/songs to your watch and then stream them via Bluetooth. That's a highly-requested feature that has been around for a while on other platforms and apps. Just keep in mind that the new version of the app still hasn't reached everyone so it would take a couple of days to do so
C
Ah, when you said it's been an option on Android, I thought you were referring to Wear OS, not a Tizen watch used in combination with an Android phone. In that case, many Garmin watches also support offline music and podcasts from Spotify.
ADVERTISEMENTS