Spotify has shared its Q2 2020 financial report and it shows the Swedish streaming platform increased its Monthly Active Users (MAU) to 299 million - an impressive 29% increase on a yearly basis and 5% more than Q1 2020.
Income from Premium subscribers also increased, while a decline was seen only in Free Cash Flow, mainly due to the "continuing uncertainty surrounding the COVID-19 pandemic."
| | | | |
| --- | --- | --- | --- |
| Users (in million) | Q2 2019 | Q1 2020 | Q2 2020 |
| Total Monthly Active Users (MAU) | 232 | 286 | 299 |
| Premium Subscribers | 108 | 130 | 138 |
| Ad-Supported MAUs | 129 | 163 | 170 |
The results Spotify posted were, as the press release puts it, "at the top of the guidance range". Growth in North America exceeded expectations with an increase in users and income being on a steady pace since 2019.
India is also a market where Spotify outperformed expectations, with the key reason being "strong performance from marketing campaigns in the region". Latin America and Rest of the World markets see the fastest growth, with respective 33% and 58% increase on a yearly basis.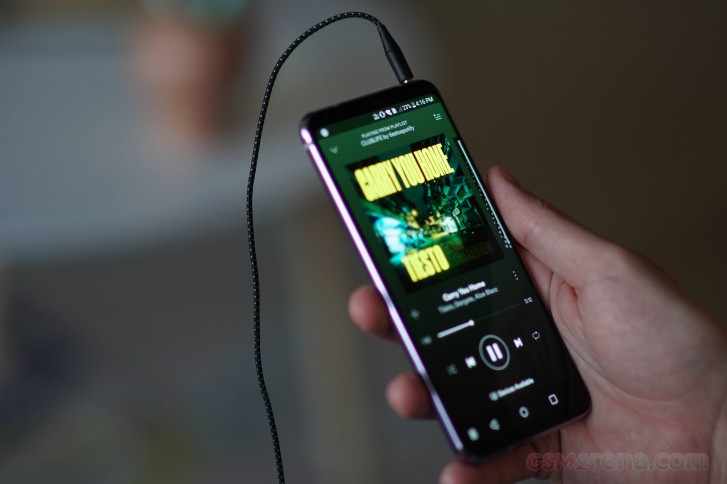 While April and May saw slower than expected growth in the latter two regions, they rebounded in June as reactivations increased. Expectations were high both for LATAM and Rest of the World, but the success in North America helped to offset the result.
Spotify revealed as of June 30, global consumption hours have recovered to pre-COVID levels. All regions have fully recovered, and Asia Pacific and EU have led the change since these are the first markets where the virus spread appears to be slowing. Platform-wise, in-car listening at the end of Q2 was down 10% from pre-COVID, compared with a 50% decline in April.
G
Just download from any trusted apk stores. Won't it work that way?
G
Keep your comments deep inside you heart itself please. Spotify is the leader in music market. Their app is very much polished and they are first set of music streaming apps that too free to listen where Amazon or play music like services ask premium...
H
There is an idea Spotify to be added to Huawei's AppGallery. It's still don't there, but you could help that to happen soon. Please, vote for the idea - https://community.spotify.com/t5/Live-Ideas/Android-Other-Add-Spotify-to-Hua...
ADVERTISEMENTS