News has come today that Sprint has started seeding Android 5.0 to its own LG G3 units. This is definitely good news for eager US users, as Lollipop has been around for the handset in Europe since December last year.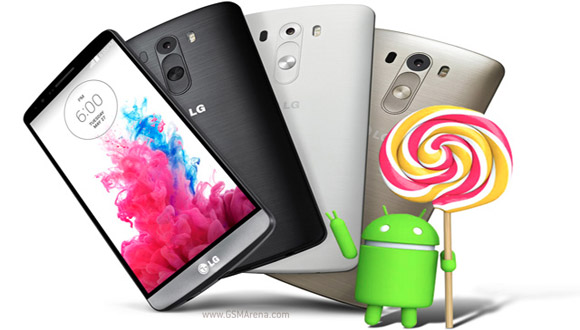 This new update comes only days after AT&T updated their own units. The package is already being seeded and according to Sprint will bring the following benefits to the handset:
Material Design for fluid animation, multicolored themes and 3D views
More efficient battery use
Android™ TV support
Notifications on the lock screen and customizable options with prioritized notifications for events, reminders, messages and calls
Updated Lock Screen features allow users to quickly access notifications and active apps
Enhanced low vision and color blind capabilities for added Accessibility
Integrated location menu enables users to easily activate GPS, Wi-Fi and mobile networks, while simultaneously checking the battery usage of apps running location service capabilities
Enhanced Messaging with Google Hangouts™ support for SMS and MMS and a larger assortment of updated Emoji icons
Upgraded Google Mobile Service™ apps automatically back up photos and video and can open, view, rename and share Google Docs and files
We have already had a chance to play around with Lollipop on the G3 and found that like many other smartphones the LG also behaves quite differently in performance benchmarks. If you are interested in what potential gains the OTA can bring you, take a quick look at our extensive post on the matter, as well as our equally thorough investigation of battery life with the new version.
For anyone on Sprint still not getting the update notification, check for it through the settings menu.
u
I have not recieved a lollipop update. Either release it or don't. Tired of all the empty promises sprint gives. Been getting those for years. Might as well root.
D
It's just smoke and mirrors nobody I know of here in NJ has recieved it yet I'VE been with sprint for 9 years and they're service sucks and is not improving but they're pricing keeps going up your better Off as a new Customer because they don...
?
No update in mine, I tried several times nothing yet form Dallas Texas.