It seems LG is working on a new flagship for Sprint – the LS970 that will probably retail as the Eclipse 4G LTE.
The rumored specs are quite impressive – a Snapdragon SoC (System-On-a-Chip) with a quad-core 1.5GHz Krait processor and Adreno 320 graphics, 2GB RAM and 16GB internal storage. It should pack a 4.67-inch 1280x768px LCD screen, a 13MP rear and a 1.3MP front camera alongside LTE capabilities.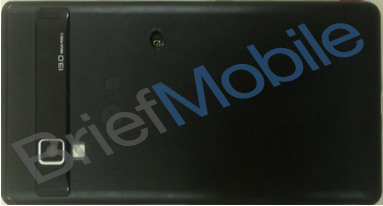 The Eclipse 4G LTE is supposed to be just 8.6mm thin and to weigh 142 grams with its 2100mAh battery. The SoC is supposed to outscore every ARM Cortex-A9-based quad-core chipsets (Tegra 3, Exynos) out there.
While all this sounds beyond cool, we have to hear something in the way of an official announcement before we can get too excited. LG were the first to officially announce a dual-core smartphone, so we won't be surprised that's the case with a quad-core Krait phone as well.
D
Exactly, I buy whatever phone I think is best at the time regardless of who makes it! This here is a nice phone and would consider getting it over the s3.
v
why LG mobile company did have the mobile promoter for shops except (chennai) & they didn't have the good adverdisement for tamil channels & so
ADVERTISEMENTS