In an attempt to keep existing customers from switching to a rival carrier, Sprint is launching a Loyalty program with quite a few perks. The most notable of them is a large discount of the Samsung Galaxy S5 or iPhone 6 16GB. Now, they're offered for $5/month without down payment, while previously Sprint offered each for $20/month over the course of a two-year commitment.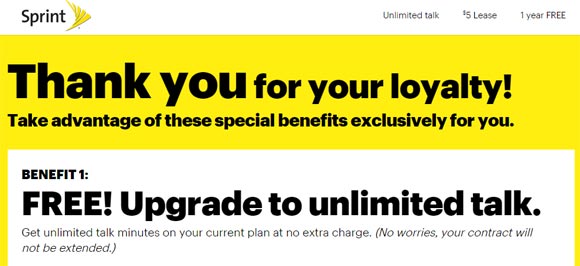 If you take part of the loyalty program and decide to benefit from the discounts, you'll save $360 for the period of the contract. Additionally, you can add a new line and get it for 12 months free with unlimited talk, messaging and data just by paying off the remainder of the current month.
Finally, Sprint offers 20% off on selected mobile phone accessories. If you're a Sprint customer for some time now, you should've received an email inviting you to take advantage of the current promotions.
?
you cannot use this galaxy S5 and iphone 6 in any other networks in USA even after completing two years contract. So, is it really worth?
?
i wish on my country there's a sprint.