The Samsung Galaxy Note 4 is hitting the US on October 14, but you can already pre-order the phablet on both AT&T and T-Mobile. Starting yesterday Sprint has also joined the campaign, allowing you to pre-book your unit and make sure you will be among the first adopters.
Sprint is asking $720 for the Samsung Galaxy Note 4 if you donít want to sign a contract, which is lower than the $826 that AT&T demands. However if you are to sign a 2-year commitment Sprint is reducing the price to $350, $50 higher than what the largest GSM carrier in the States charges.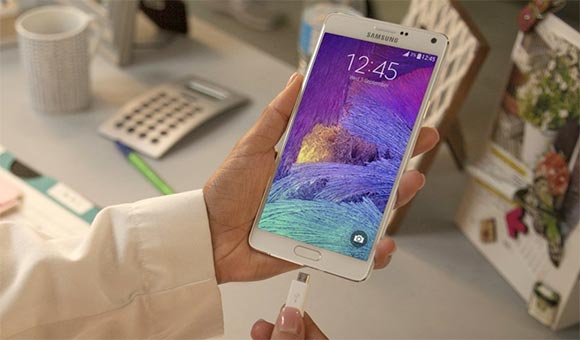 Sprint is also offering a third option for the Samsung Galaxy Note 4 where you pay nothing upfront but spread it out over 24 monthly payments of $30.
Finally, you should know that Sprint will allow you to trade-in your old phone and subsidize the Galaxy Note 4 purchase further. Thanks to a promotion the carrier is running with Samsung, you are guaranteed to get at least $200 for any working phone.
Any interested Sprint subscribers may book their Samsung Galaxy Note 4 units by following the source link below.
?
If it's sold in Indonesia for $720, it will sale like hot cake. It's like so cheap, even the S5 is still at around $700 here. And that $30 a month option is great, but getting at least $200 for trading in any working phone is just crazy!
M
I've been a loyal apple customer for the last 5 years. Lately though I have been less than impressed with both their new products and customer support. I bought a Iphone 5s and after 3 months the microphone stopped working. I took it into apple and t...
S
I know the loyalist to the IPhone would say they don't care about the specs ones it is doing the job and Apple engineers knows you would too. This is what make them smart and not the phone. This is one of the reason why they don't allow you to custom...