Android 4.4.3 KitKat update is out today for and the Nexus 5 users on Sprint are the first to get it. Carrying a version number KTU48F the update enables the device to work on Sprint's LTE network on bands 26 and 41. The new Android version is strictly fixing existing bugs and doesn't bring new feature or UI tweaks, as previously rumored.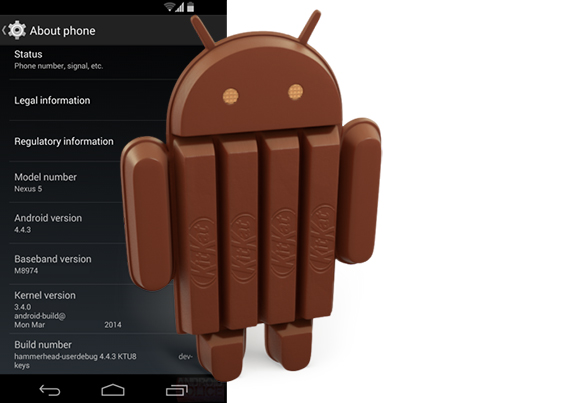 Google has fixed mostly bugs regarding Bluetooth and Wi-Fi connectivity, but known problems with data connection loss, random reboots, missed calls and various camera bugs have also been fixed.
The update hasn't appeared on the list of factory images for Nexus devices just yet, but Sprint is currently seeding it to its customers with Nexus 5 phones.
?
Ditto. Im sick of random signal drops. But Moto x most likely get it first.
?
Where can it be had for for that cheap?
?
I'm on sprint with an N5 and have been checking all morning. Nothing yet.