After quite a wait, it's now time to find out when the the LG G4 will be in stock at Sprint. This carrier is the first among the 'big four' in the US to announce availability information for the high-end handset. Hopefully the rest will follow soon.
The G4 is already up for pre-order at Sprint, and its release date is June 5. If you want to get it with a standard two-year contract, it will cost $199.99. The full retail price is $600.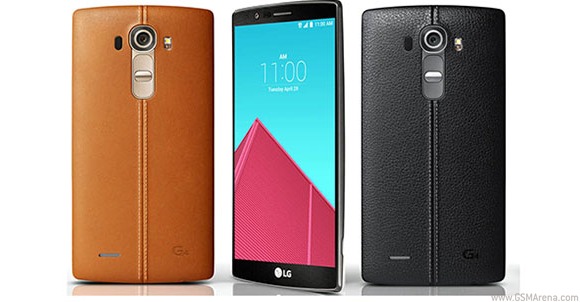 You can also lease the phone from Sprint, thus paying nothing upfront and then $18 per month for two years or $28 per month for one year. There's also the option of going with Sprint's Easy Pay installment scheme, whereby you shell out $25 per month for two years to pay for the G4.
If you purchase the device before June 21, you'll also receive a free second battery, a battery charging cradle, and a 32GB microSD card, all courtesy of LG. Sprint says this is a $105 value, and in fact, this offer will apply for G4 units sold in the US regardless of which carrier you buy yours from. That said, to take advantage of the promo you need to register at this website before July 6.
As you may know, the G4 is LG's flagship offering for this year. It boasts a 5.5-inch QHD touchscreen, a 16 MP rear camera with LED flash and optical image stabilization, an 8 MP front cam, 3GB of RAM, 32GB of storage, a microSD card slot, and a 3,000 mAh battery. It's powered by the Qualcomm Snapdragon 808 chipset, which has a hexa-core CPU with two 1.82 GHz Cortex-A57 cores and four 1.44 GHz Cortex-A53 ones. The handset runs Android 5.1 Lollipop.
j
Mine shipped from Sprint the day I 'pre-ordered' it on Friday (the 27th). It's waiting for me at home already. Woo
?
Can I use the Sprint contract-free version with AT&T?
?
Can I use the Sprint contract-free version with AT&T?