Last week, it came to light that Sprint is forcefully installing bloatware on BlackBerry KEYone units purchased through it.
Basically, for some users, the Sprint Mobile ID system app repeatedly wakes up to check whether a set of bloatware apps are installed and enabled. If not, it does so. This happens irrespective of whether the user has already uninstalled or disabled these apps.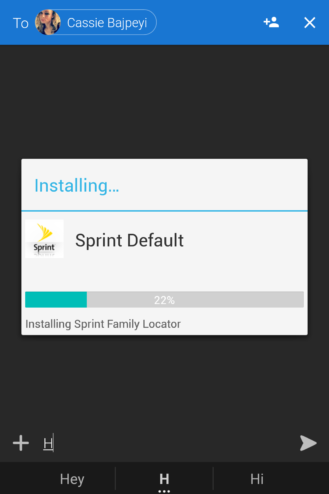 Ideally, the Sprint ID app should do its work only once, when the unit is activated. So the issue is clearly with the app, until of course, the carrier is trying to act smart.
Now, after a week or so, Sprint has provided an official statement on this issue, not only acknowledging it, but also confirming that an update will be rolled out over the air to fix it.
In addition, the company has also provided a workaround for the affected users: head to Settings -> Apps -> Blackberry Launcher -> View Details in Play Store, and then uninstall the app and restart the device.
?
What's worse is that BlackBerry has historically been complicit in this. Take any stock, factory unlocked (from ShopBlackBerry for example) BlackBerry 10 device. Set it up without a SIM card. Now power down, install the SIM, and reboot. Watch as the ...
E
Sorry if my English is not clear enough, which part of it did you not get? the "HISTORICAL reason" ?
N
Who said anything about storage?...This is about annoying american carriers