The Lens Cover for the Samsung Galaxy S7 impressed with the quality of its build (you can read our hands-on for more info). Also, it was interesting to see Samsung dabble in something usually handled by third-party accessory makers.
A Dutch e-tailer has put up the Lens Cover and its two lens (telephoto and fisheye) up for pre-order and, well, we hope it really overestimated the price.
Really, the total cost (including VAT) comes out to €152.46. That's £120/$167. Fine, Dutch gadget prices are higher than average for Europe and in the US taxes will probably be lower than the 20% VAT in the Netherlands, but that's still a lot of money (guess olloclip can breathe easy).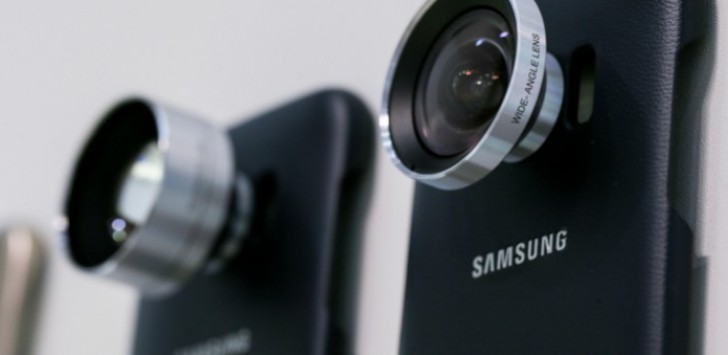 Anyway, the cover will ship March 9, that's a couple of days before the Galaxy S7 edge itself heads out to consumers.
Thanks for the tip, Michel!
?
Samsung doesn't NEED any of this stuff either. And if i'm not mistaken, there are already a bunch of iPhone attachents exactly like this so your point is mute.
D
It would appear you have some large misunderstandings on cameras; what is important to taking a great photo.. I only take issue as to the way you present your knowledge as making out like Samsung are being nefarious in their methods here, or that w...