With makers chasing ever increasing screen to body ratios for their flagships, there's just no room for the front-mounted fingerprint scanner of yesteryear. Where should it move though - under the screen or round the back - Rossen and George discuss.

Ro: "The in-display fingerprint is the future."
If it were up to me, I would have kept the fingerprint reader on the front on modern phones, but the trend of bezel-less displays is driving the fingerprints to the back of the device. The chin can no longer house them.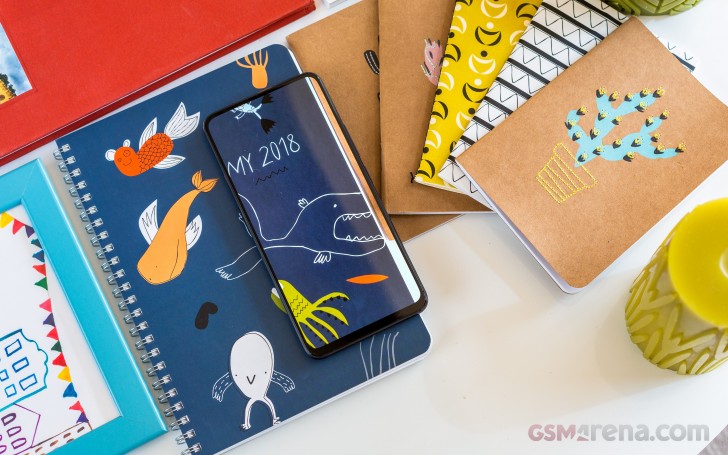 But don't get me wrong - I enjoy those full-screen smartphones as much as the next guy - they are beautiful, arguably more functional and can house significantly bigger panels in the same footprint. Yet those fingerprint scanners on the back are always awkward to use. Rarely an OEM places it on a convenient spot - it's either too high, too low or is placed right next to the camera causing accidental touches on the lens and smudging it (ahem, Samsung).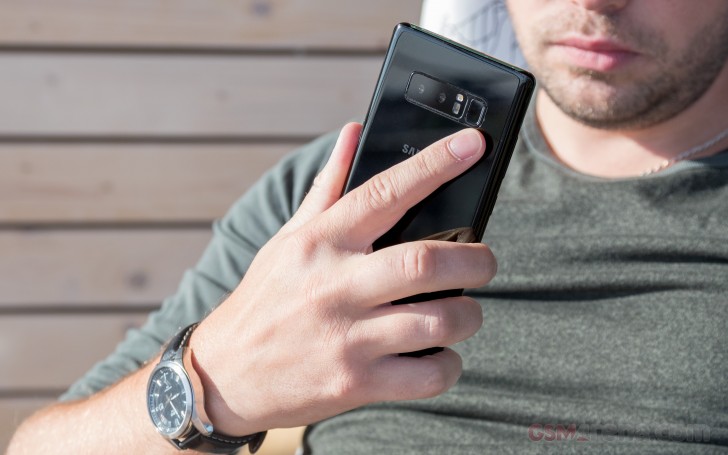 Some don't even bother putting one at all and rely only on facial recognition, like the iPhone X or Oppo's Find X but that's a whole other story.
So the in-display fingerprint technology comes just in time for the bezel-less revolution. Or the latter forced the former. Anyway, it's hard to argue with the fact that front-mounted fingerprint reader is hard to mess up - it's accessible at all times. How many times you had to pick up your phone just to unlock it when lying flat on the table? Because for me, typing in a pin or drawing my pattern just can't compare to the convenience of the fingerprint reader.
Sure, the in-display fingerprint technology isn't quite there yet - it isn't as consistent as a normal one and it sure is considerably slower. But it's relatively new and more companies start to implement the tech, so it's bound to be perfected in the next couple of years. Or maybe sooner? It all depends on how many flagships phones will come out with the new readers in the near future.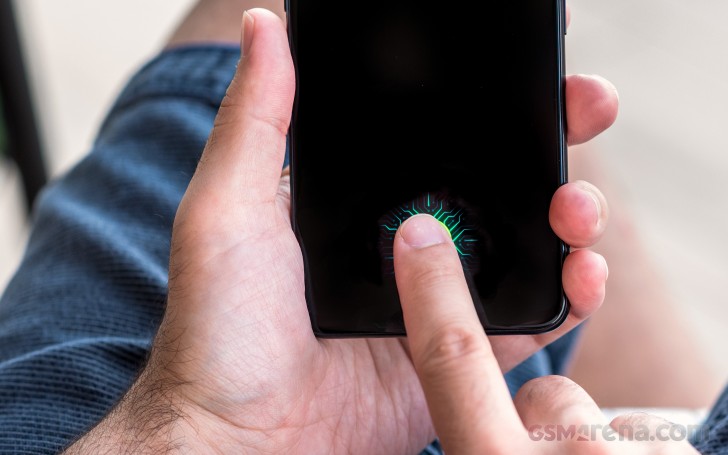 All we need to do is to wait just a little bit longer and you won't be able to tell the difference between the conventional one and the in-display sensor. In fact, I will be glad to see vivo's APEX concept phone developed even further because as far as I can see it, the half screen reader is going to be the pinnacle of the fingerprint technology.

George: "Living in the now."
Boy, how cool are those animations on the vivo NEX S that light up the area around its under-display fingerprint sensor? Some sci-fi stuff right there. If only it would work every time. Or half the time. Or one out of four. Only it doesn't.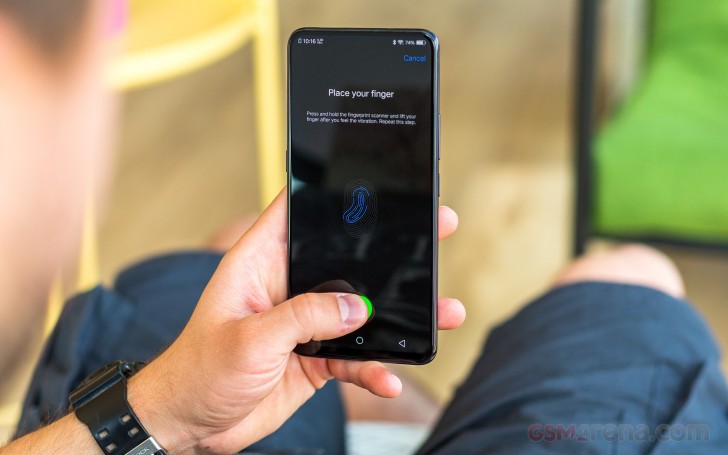 The point I'm trying to make is that the technology behind under-display sensors is still early in its development and as it stands right now, it can't compete with traditional ones in speed or reliability. A conventional capacitive sensor remains unbeaten.
And what's with the war on rear-mounted readers? Use a phone for a week and finding the sensor location on the back becomes a non-issue. In fact, there'll be no 'finding' - it'll be second nature.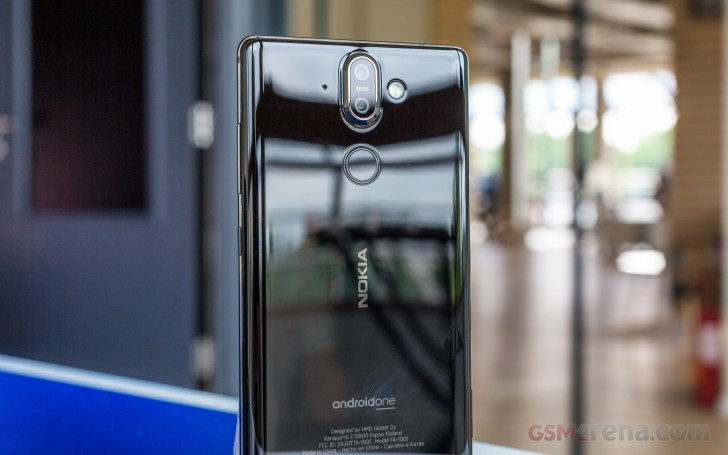 I'm not defending the ridiculous placement of the reader on the Galaxy S8 and Note8. The thing is, after using the latter with the Alcantara case (which serves as a tactile pointer where the sensor is) for two weeks (the entire stretch of time I owned the thing, a whole other story) and then switching back to the Pixel 2 XL, I kept reaching for that same spot for a good couple of days. So you just get used to stuff.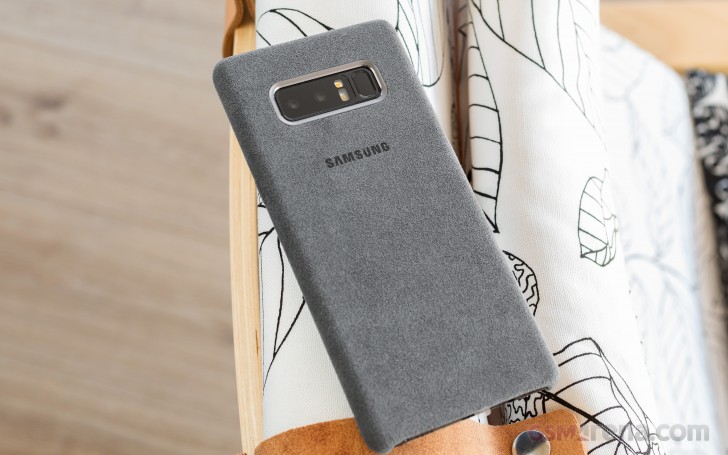 I can appreciate how rear-mounted sensors force you to use alternative unlock methods when the phone is lying on a table, and there's really no good workaround to that. I'm personally the pattern type, but I admit it's not ideal. So, perhaps a rear sensor for general use and an extra under-display one for those times?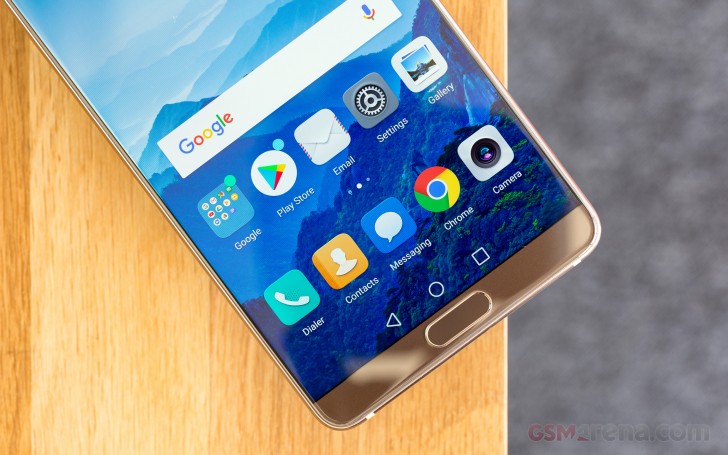 All this is, of course, if we're operating under the assumption that conventional front sensors are dead, which they don't necessarily need to be. The whole bezelless craze is here to stay, but phones like the Huawei Mate 10 exist to show us that you can make a handset that's mostly display, yet there's room for a fingerprint reader below it - always there for you.
Which is, in fact, why I'm all for under-display sensors - when they can match the speed and success rate of conventional ones. Until then, let's stick to what works.
Where do you want your fingerprint reader?
z
Sounds like, author do not take into account fact that on screen fingerprint sensors are much less secure then standard capacitive ones (whatever front or rear mounted) . IMHO until that problem is resolved its not worth pursuing technology which w...
V
UDFS is definitely the future and just matter of time when basically every flagship will have one with as convenient as reliable as capacitive one. Moving later towards midrangers.
l
just have a in display mounted sensor and a sensor on the back. 2 sensors