Rest assured LiMo fans, the platform is not dead! We just got another photo of the Samsung-made Vodafone 360 H2 and chances are we might see it officially announced at CES or the MWC.
The Super AMOLED-packing Vodafone H2 was expected to be announced in Q3 2010, but that didn't happen and rumors suggested that the platform was dead. Yet that new blurry shot we just received may suggest that Samsung and Vodafone are still not giving up on it and a follow up to the H1 will indeed appear.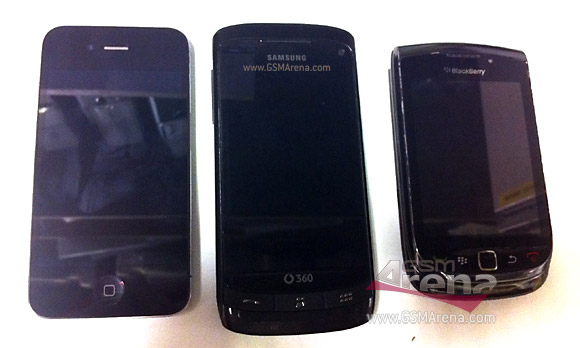 The Vodafone i8330 or the nightmare of a name it has (Vodafone 360 H2 by Samsung) is said to come with a larger 3.7" screen and a better 8 megapixel camera, capable of recording 720p footage. The CPU speed has been upped to 1 GHz and the radios have been updated with Wi-Fi n support and Bluetooth 3.0.
There are only four days remaining to the start of CES, when we will possibly see the H2 make its first public appearance. Unless it's MWC 2011 in February anyway.
Thanks for the tip, Anonymous
?
i saw a prototype last year and although they appeared nice they wouldnt stack up now against the top smart phones, or even some mid range handsets. vodafone have said anyway that the whole 360 branded handsets won't be happening again, and they...
C
Vodafone H1 was a terrible mistake and complete waste of time - please let it die now
?
I wouldnt say dreaming, its entirely possible......Not at the moment, but in the next year or two. What he does need to do is stop abusing the english language and control the caps lock/shift button. I thank you and good bye
ADVERTISEMENTS