Tablets with keyboards – everybody's doing it. The best-known of them is the Microsoft Surface and we're due for a new one soon. The Microsoft Surface Pro 4 will reportedly feature a razor-thin bezel like the new Dell XPS 13 laptop.
The top and side bezels are said to be close to invisible, while the bottom one will be thicker. The hardware Windows key (which was on the right in the Surface Pro 3) may be moving back to the bottom or getting dropped altogether.
The bezels may not be fixed either. Take this with a grain of salt since it's pretty odd, but apparently the Surface Pro 4 display will switch between 13" (when docked) and 12" (when used as a tablet). This is dubbed Smart Frame.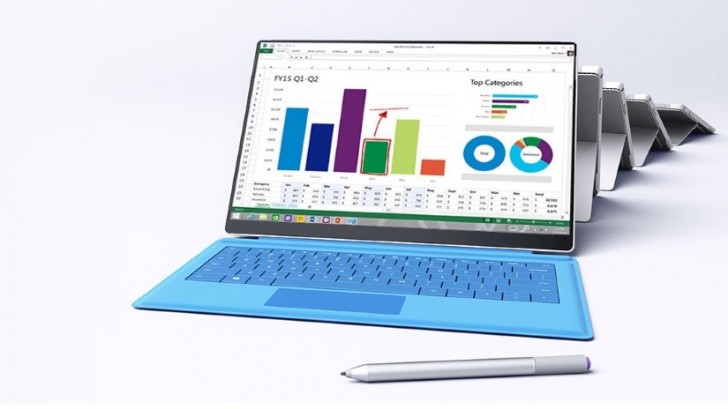 The most likely explanation is that edge pixels are turned off to artificially create a thicker bezel and make the tablet easier to hold. It sounds clever, perhaps even necessary if the Surface Pro screen really has bezels as thin as this rumor claims.
B
Sure, sure... That's why they're the world famous patent trolls, because they improve stuff that exists for years, and then sue others for using it. I wonder how come we can still call apples - apples, without patent infringement lawsuit from these c...
D
no way to disagree this, dude! youre god damn right
D
That picture looks fake. And Surface pro 3 looks better this.
ADVERTISEMENTS