Research firm IDC surveyed 1,082 U.S. customers of the Note7 through on online survey on October 17 and 18, just a few days after the phone maker decided to permanently discontinue the productivity-focused phablet.
Of the 1,082 U.S. consumers, 507 were current Samsung owners, 347 were past Samsung users, 228 of which have never owned a Samsung device. Only 24 of the customers surveyed were owners, both past and present, of the Note7.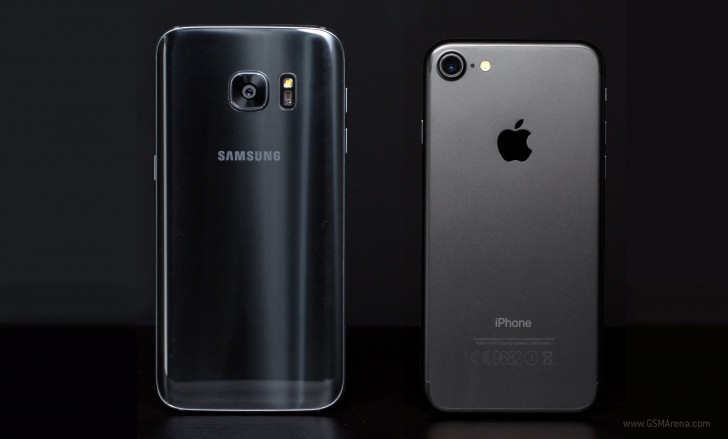 Key findings from the surveys show that half of the Note7 customers (12 out of 24) said they have or "will choose" an iPhone to replace their Samsung purchase. 17% of the surveyed customers said they would choose another Samsung. And most of them said they will return their phones physically to a carrier store.
The recall doesn't appear to negatively affect Samsung's brand, as most of the surveyed consumers said the recall wouldn't affect future buying decisions for other non-smartphone appliances and products from Samsung.
"Although the recall may have an adverse impact on the brand in the short term, the truth is that Samsung remains the clear market leader in the worldwide smartphone market." says Anthony Scarsella, research manager of mobile phones at IDC, "Moving forward, Samsung will need to put the Note7 to rest as quickly as possible to focus all efforts on producing a stellar Galaxy S8 come next spring."
s
as if nobody knows here that apple is tech company. Then why do u think all companies have legal departments. Apple wants to avoid unnecessary lawsuits. What if a music company tomorrow files a lawsuit against apple saying their phones allow ill...
D
Apple is first and foremost a technology company and should start acting accordingly, by not allowing its legal department dictate its engineers how iPhones are designed. Of course Apple could always change industry and start offering legal services....
s
apple does not allow bluetooth sharing to avoid sharing illegally downloaded music files. That is there policy which goes with their company's policies that u have to do everything legally whether u r buying music or movie or any thing. Of course one...