Last month, Swiss watch maker Swatch unveiled its NFC payments capable Bellamy watch, which the company said will first be available for purchase in China, followed by other countries including the US and Switzerland.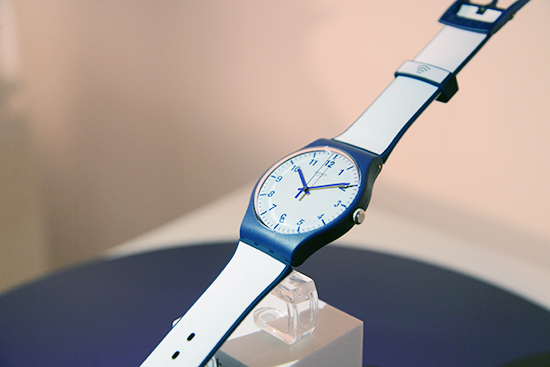 While Swatch has already partnered with China UnionPay in the Asian country, the company has now teamed up with Visa to enable contactless payments in the countries listed above as well as Brazil. Swatch claims that the "pay-by-the-wrist" transactions do not require any energy at all from the watch, so the battery life of the wearable remains unaffected.
It's worth stressing that Bellamy isn't a smartwatch, meaning it doesn't connect to the Internet or a mobile phone. Set to launch early next year, the watch carries a $90 price tag in China - pricing information for other countries isn't yet known.
D
Bring it to Australia please. I don't need a smartwatch. A watch with NFC for mobile payment is all I need.
ADVERTISEMENTS