Smart keyboard and prediction tech company SwiftKey has pushed out a new update to its app. The update brings along a host of changes, including support for GIFs, expanded transliteration, and some bug fixes.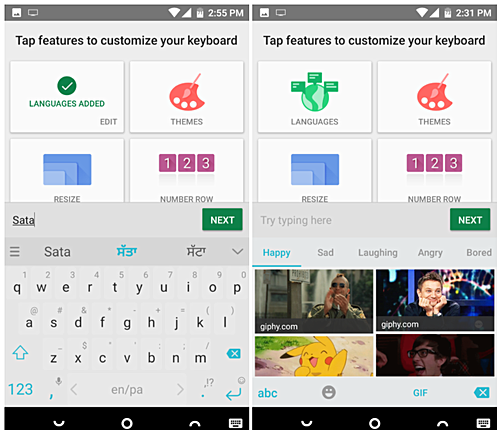 "We now support GIFs – categories only (for now)," the change-log for the update says. The feature can be accessed from the emoji panel. Moving on, transliteration support has been added for several new languages including Bangla, Kannada, Malayalam, Marathi, Odia, Punjabi, Tamil, and Telugu.
The update also includes keyboard shortcuts for Bluetooth and hard keyboards. As for bug fixes, issues like crashing on deleting "!" or punctuation in the Japanese layout have been fixed.
?
is transliteration even a word?
D
Ok , but all the good old themes are gone now ...
D
Bengali is the 7th most spoken language in the world. If you didn't know, it proves how dull you are.