With iOS 12, Apple opened up CarPlay to third-party map software and Sygic is excited to jump on board. You can see a post on the companyís blog from two years ago that explains why Sygic maps werenít on CarPlay or Android Auto. The reason, of course, was that Apple and Google allowed only certain apps to do navigation (and for Android Auto that is still true).
Sygic has been working on support for CarPlay since the announcement was made at the WWDC and will give a progress update in the coming weeks. So, it may be a while before it launches.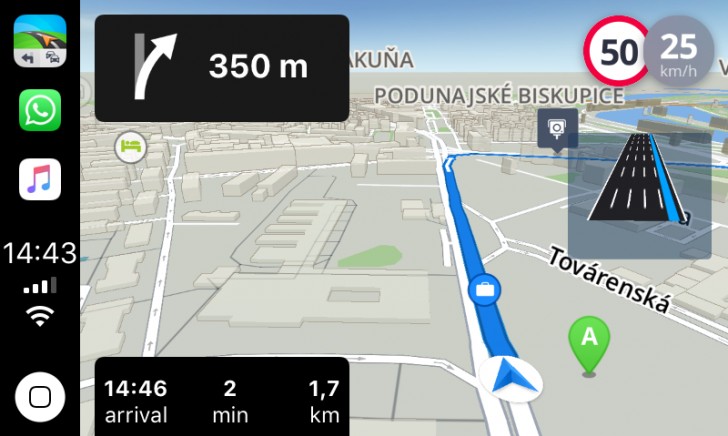 What can the company offer that Apple Maps canít? Offline navigation. Apple Maps lacks a proper offline mode, it can only cache the necessary data before you leave. If you need to make a detour along the way youíre out of luck.
The Sygic app can work fully offline and includes Predictive Routing (forecasts traffic based on 2-years worth of historical data), speed limits and a rich Point of Interest database.
Rather run Sygic on android device than try to discover why the app doesnt work properly on IOS :-)
.
Apple being more open than Google. Hardly a surprise. Apple is selling hardware while Google is selling service. Google won't allow competition on Android
?
This is exciting for car owners who own wireless Car Play headunits. Soon Waze/ Google maps/ Syngic all will be available. While wireless Android Auto only works on very limited phones.. like pixel. Hopefully more down the road. Why the hyp...