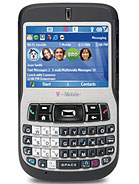 s
I love my phone but i thing i dont like about it. The msd card reader only goes up to 2 gb. i want more memory. so im looking into other phones like the HTC touch pro 2 Unlock version.
H
Seams like a very good Phone but still having a little difficulties with it dont know how to configure the internet to work

t
love this phone!!! i bought it in america .. took here in australia.. it works fine! besides the email part.. but its still good! xox
?
I agree, this really was the best phone I've ever had and I miss mine too... a lot... a whole lot. Everything about this phone is superb! Definitely a best buy.
Total of 91 user reviews and opinions for T-Mobile Dash.