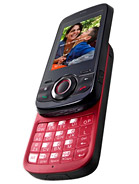 ?
other than a faster processor and the design, there is nothing different from the original. they could have done 3G added GPS. very disappointed.
T
I have the first Shadow, and I was bummed because right after I bought it, they introduced the Shadow 2, but after seeing it, I felt better, I really think this phone looks cheap, plus its bigger than the original.
S
I just got this phone. I like the color scheme of the phone, but for a slider its pretty big for a slider. the texting on it is the wierdest i have ever seen. The most thing i like about the phone is that the wifi on it is really fast. i give it a 6/10
?
its win mo 6.1 who said it was supposed to be nice, but it does have tmo's hotspot feature which works very very well
t
this phone looks like complete garbage. it looks more like a nokia 5300 than an htc device. i sell tmobile and i hated the last gen of this phone but i have heard that they have made some great improvements. lets hope so...i'll keep everyone posted
Total of 33 user reviews and opinions for T-Mobile Shadow 2.