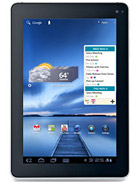 r
I want to know T-Mobile SpringBoard can support USB On-the-go???????????????????
w
I recently bought it! I really liked the concept/specs but it doesn't keep up with its promising specs. Though the touch and feel of this tablet is really bice, the WiFi functionality sometimes didn't work. Resetting helped, but then, Bluetooth didn't work anymore and vice versa... The touch display is kinda taggy, which sooner or later becomes annoying. Eventually i decided to return it. Pitty, such a great concept, except the missing voice call capability...
D
Noooo! Why no voice calls!

I want something to replace my ZTE V9 so i need voice calling :(
j
this is what I'm talking about baby nice real nice I will be getting this when its out .good job t-mobile forward not backwards
K
Can't wait to buy this tablet or the non T-Mob branded version from Huawei.

For over 6 months I use the older Huawei Ideos S7 with the capacitive screen/1GHz/8GB/2MP/Froyo 2.2.2

This realy is a very good tablet for it's price!
Especially because it has 3G standard and also gps.
I've got quite some apps running on the S7 and I'm realy in love with it.

http://www.appbrain.com/user/catt4u/apps-on-the-­ideos-s7
Total of 12 user reviews and opinions for T-Mobile SpringBoard.