What didn't make the cut
There were a lot of tablets that didn't make it into our tablet buyer's guide and we believe we have all the good reasons to exclude them. Still, we thought it's important enough to share why we excluded some of the popular picks out there.
We start off with the LG G Pad 8.3 (Wi-Fi and LTE). It's a solid tablet offer with a great metal body, a superb 8.3" 1200 x 1920px display and good Snapdragon 600 chipset. It's also en route to receive Android 5.0 Lollipop.
This 2013 premium tablet however didn't make the cut, because a few other manufacturers already have 2014 tablets with a similar hardware build and lower price - like the Lenovo Tab S8 or the Acer Iconia A1-840. Still, the LG G Pad 8.3 remains one of our favorites and is a great buy even though its price hasn't seen a further reduction in more than six months.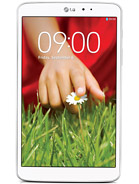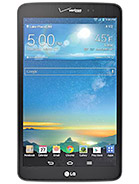 LG G Pad 8.3 • LG G Pad 8.3 LTE
Samsung's Galaxy Tab S 8.4 (Wi-Fi and LTE) is a great slate on its own but paying the serious premium it commands over the Samsung Galaxy Tab Pro 8.4 is simply not worth it. The newer model has a slimmer and lighter body and a Super AMOLED display but the Wi-Fi-only Galaxy Tab Pro 8.4 has the upper hand in performance with its Snapdragon 800. For some a Super AMOLED display may be worth the trade-off but with double the retail price, we would disagree.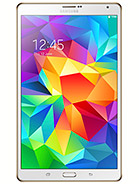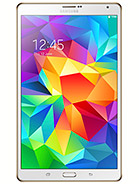 Samsung Galaxy Tab S 8.4 • Samsung Galaxy Tab S 8.4 LTE
The Apple iPad mini 3 is the easiest exclusion we made. It's a good tablet as we found out in our review but it just isn't as big of an improvement as its €100/$100 premium over the iPad mini 2 would suggest. Perhaps Apple took a year off on the iPad mini or didn't want to share the splendor of the iPad Air 2 with its smaller counterpart but all we got was a Touch ID home button, a gold paintjob and nothing more. Both tablets share the excellent A7 chipset, the great screen and build quality, the good battery life and the same variety of tablet-optimized apps.
The Dell Venue 8 7000 is another tablet that didn't make it. It's an odd ball. ON paper, it has all the right ingredients to be a smashing tablet but it's certainly taking its time to release. The Dell Venue 8 7000 has an 8.4" OLED display of 1600 x 2560px resolution, stereo speakers, 6mm thickness, an Intel Atom chipset, expandable storage and it looks awesome. We certainly hope it reaches a wider availability in time for the next edition of this buyer's guide.
The Lenovo Yoga Tablet 2 10.1 was another promising tablet - it has an ample 10.1" display of 1920 x 1200px resolution, a good Intel Atom chipset, an 8MP camera, stereo speakers, an LTE version and Lenovo's unique built-in kickstand.
But the tablet is a bit heavy and Lenovo is way off with its pricing compared to the rivals we pointed out in the previous page. If you're into the unique kickstand it can still be worth looking into as its price is bound to plummet come holiday time (here's hoping).
Even though the Sony Xperia Z2 Tablet is still a great choice but it is priced higher than the Lenovo Yoga Tablet 2 10.1, the Samsung Galaxy Tab Pro 10.1 and even the Apple iPad Air. If you absolutely must have a 10-inch waterproof tablet (that's also super thin), it may as well be your only choice. But outside of that, it's simply doesn't deserve that price premium.
Finally, we come to the Samsung Galaxy Tab S 10.5. Compared to the Galaxy Tab Pro 10.1, which we recommended on the previous page, it packs a Super AMOLED display, a slimmer profile and a fingerprint sensor.
But the Galaxy Tab Pro 10.1 has the exact same screen resolution, the same chipset options, it's thin and isn't too heavy. Most importantly the Galaxy Tab Pro 10.1 is close to half the price of the Tab S 10.5. As such, we find it hard to recommend the Tab S, despite our fondness of Super AMOLED screens.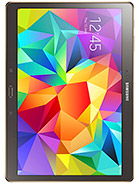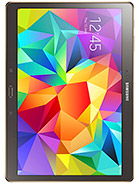 Samsung Galaxy Tab S 10.5 • Samsung Galaxy Tab S 10.5 LTE
We are no longer recommending Windows RT tablets. The reason behind that is that the Windows RT platform has been made irrelevant by the low number of available apps, the pressing competition from fast and capable Android tablets plus the influx of new tablets, running the proper version of Windows on Intel's new Bay Trail architecture.
Without undermining the importance of these full Windows tablets, we've deliberately left them out of this article. These tablets generally are outside of our main expertise as they are pretty much straightforward Windows computers. Their low price points however allow them to inevitably come up in the conversation whenever tablet purchase is considered.
Final words
This tablet buyer's guide comes out with the holiday season just around the corner. Our goal was to pit the best and the most affordable in a way so that you can get a comprehensive idea of which tablet is the better pick over the other. Not always the latest tablets in a lineup are the best deals - the iPad mini 3 and Samsung Galaxy Tab S series pop to mind.
We can't say it enough but we love the tech times we're living in today. There are no longer purely bad options to get and we're now shoulders deep into the time where a year-old tablet is still worth getting. And they are still good not solely based on their reduced prices but because hardware and software have been working together for quite some time to create good and balanced devices, which last more than a year.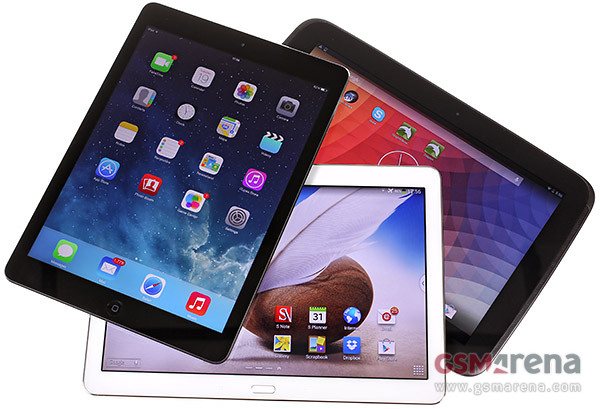 The tablet hardware has come to a point where the focus is on making them lighter and smaller, but for most purposes practical - email, multimedia consumption, even multimedia creation, they have already reached an excellent level. Even battery life is no longer of such concern as almost any tablet's battery would last it through a full day's worth of use (which rarely is the case anyway).
And tablets are increasingly interconnecting with smartphones, so you can have your data and your content on all your devices and even access some of your smartphone's features from within your tablet (LG, Samsung and Apple come to mind). Tablets are also no longer defined by the question "why do you need one" and are now just fun devices that can be genuinely useful and even better than PCs in some respects.
If you are sold on the idea of getting a tablet of your own, all it remains to pick the right one for you and we hope, we've given you enough guidance. Enjoy!