Introduction
It has been three months since our last tablet buyer's guide and a lot has changed. The landscape has received some new devices, big and small and the prices have dipped here and there. For the first time since the tablet market became relevant with Apple's iPad back in 2010 we saw a decline in shipments and now analyst are predicting a slow pace for a market that was once expected to replace the personal computer.
The final quarter of last year, matching the holiday season, saw 2.5 million tablets less being shipped compared to the same quarter of 2013, according to IDC, while other analysts pointed to either flat sales or very minor increase. Apple's iPad saw less sales compared to the same quarter year before and now the market is more open than ever.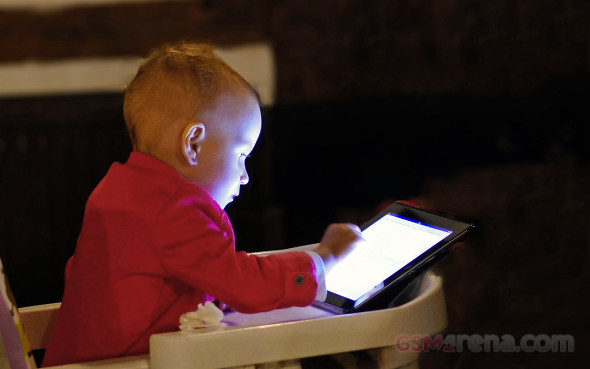 Over the past three months the prices of popular tablets mostly stayed flat or saw very small declines. Some even got more expensive, an anomaly explained by the fact that our last guide coincided with the Black Friday and Cyber Monday deals and the promotions that come with them.
The last three months didn't saw a boom of new hardware being released but there are names here and there that have just made their way to market or starting to as we speak.
Lenovo and Acer have some fresh tablets in their rosters. HP made a push with three new slates - the Slate 7 Plus which pushed better hardware for the lowest price in our compact tablets list, an 8-inch Pro Slate 8 that's just getting started and a 12-inch monster of a slab.
Dell unleashed a premium Venue 8 7000 tablet that is still too expensive to consider as its fresh onto the shelves and finally Apple's tablets have gotten a bit cheaper thanks to promotions ran by some retailers.
Still, if the last time around our Tablet buyer's guide had a lot of new faces this time we're looking at proven tablets that have passed their buzz time and are now becoming a mature purchase with, in many cases, a lower price tag.
Let's hop on after the break and explore what devices are worth buying. As always we've divided the choices in three categories - compact tablets (7"), mid-sized ones (8-9") and full-sized slates (above 9"). You can check out any of the categories directly through the buttons below.
D
lest you forget, dell venue7 4G.
?
Where is tf303cl in the list ? I see many old Asus devices but no tf303cl !
D
Generally I like Dell. Now that Michael Dell bought back his own company and he is the boss again, I believe Dell is going to be more innovative. Matter of fact my eyes is on their new Venue 8 7000 with 3G/LTE tablet that is just coming out. As far a...