2020 was a good year for the tablet market, which saw a 13.6% increase in sales. A total of 164.1 million tablets were shipped, up from the 144.5 million in 2019.
Apple was the market leader, as usual. It shipped 19 million iPads in Q4 and a total of 53.2 million for the year. Samsung was a distant second with 10.1 million Galaxy Tabs shipped in Q4, up nearly 45% from Q4 of 2019. Lenovo shipped more than twice as many tablets in Q4 of 2020 than in the same quarter of 2019.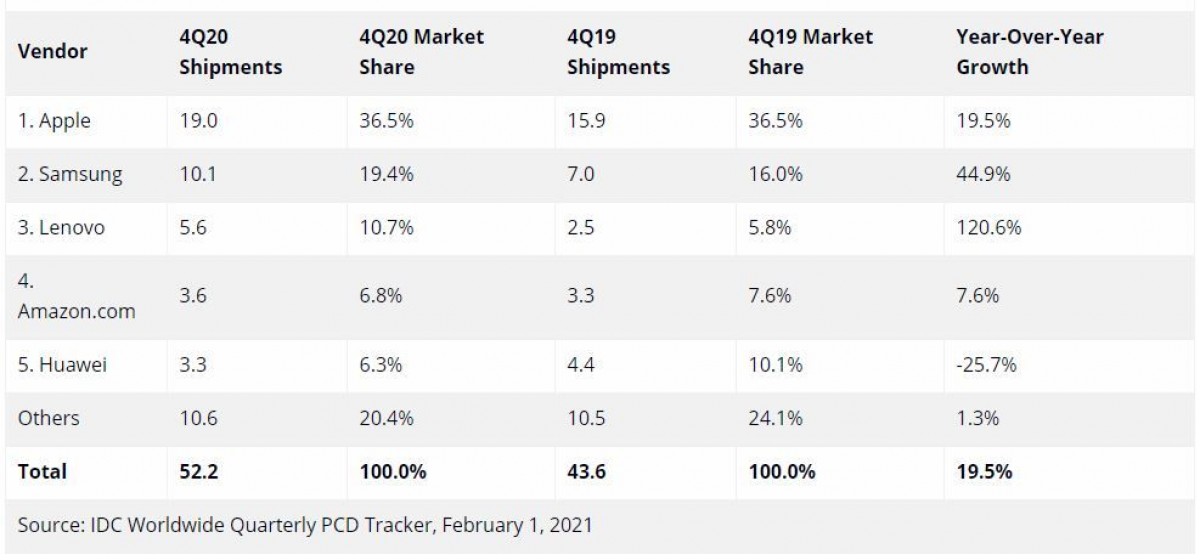 Despite its US ban difficulties, Huawei retained a good position in 2020, retaining the spot of third largest vendor. It shipped 16 million tablets - a slight increase over 2019. Lenovo is a close fourth on the heals of a 66% increase in shipments in 2020, totaling 14.1 million units.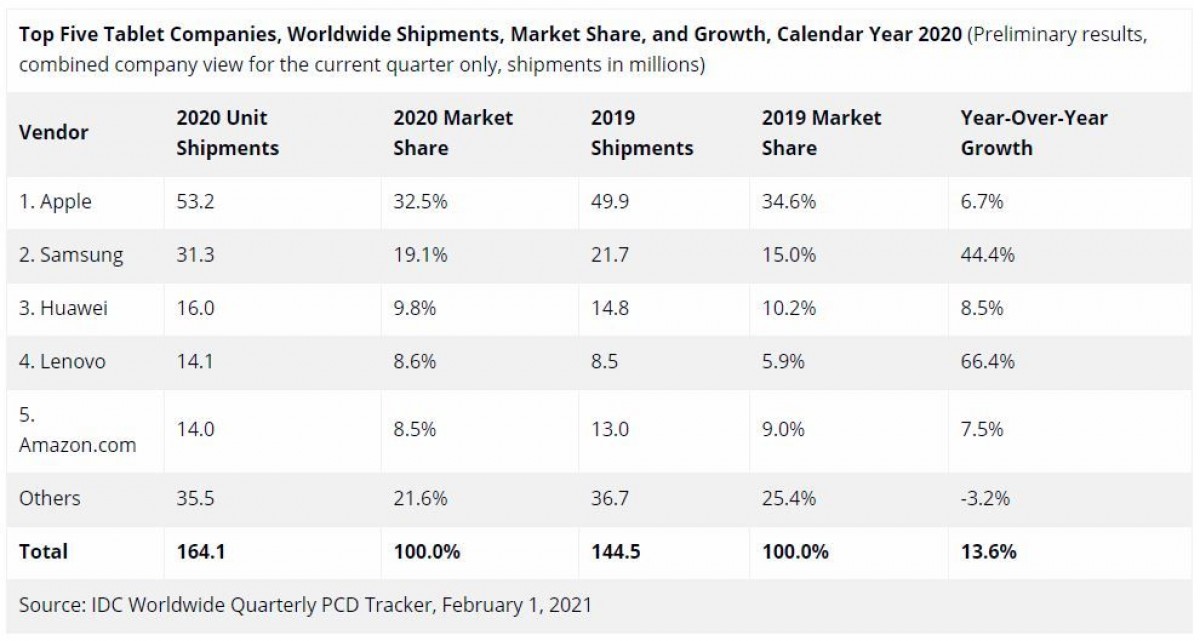 d
I've been using Huawei Mediapad M6 8.4" tablet since last year. Perfect size, very portable, flagship processor (when released), premium body and screen, powerful speakers and great hardware overall. Installed with GMS since bought, and jus...
Windows based tablets don't heat up or require fan to be running at blazing fasr speed during basic content consumption. Those things happen only when you run repeated benchmarks which doesn't represent real world scenario of using the mach...
Why would I run IPad apps on Windows.? But Windows can run iPad OS or Android through an emulator flawlessly. That's how good Windows is... Good luck having Windows level functionality on ipad or Android tablet.
ADVERTISEMENTS