Introduction
Much has changed since our last tablet guide back in June, with devices across all categories coming down in price. Some old favorites have been ousted by some more capable offerings that were previously too expensive, and new additions from the likes of EVGA and Xiaomi introduce some great alternatives to the major players out there.
Apart from some newly-introduced tablets that have since gone down in price all around, prices for WiFi-only models have generally stayed the same, particularly for the major players like the Google Nexus 7 and Amazon Kindle Fire series. These devices have seen healthy drops when it comes to their 3G/LTE counterparts, however, which bodes well for buyers looking to add telephony into the mix.
This latter development is likely due to the development of emerging LTE markets, which will make lower-cost LTE tablets more valuable - a trend we should see increase as we get closer to the holiday season. Also, it's likely that 3G/LTE-enabled models weren't selling well, with some of them being more than 25% more expensive than their WiFi-only variants. The latest price drop on LTE models almost across the board makes them slightly easier to recommend.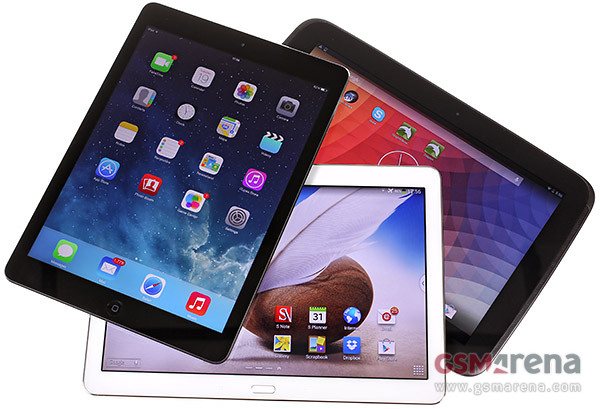 Unlike most of our of regular articles, which are centered on objectively reviewing mobile tech that we're passionate about, our buyer's guides aim to help you make informed buying decisions by recommending only the mobile devices that deserve your hard-earned cash. We cater to a quite diverse international audience, so most of the times we won't be mentioning specific prices but we're sure you'll recognize a deal when you see one.
We've broken down our tablet recommendations into three distinct categories: compact, midsize, and full-size. We will be catering to mainly Wi-Fi-only devices, but we'll make sure to mention 3G/LTE-enabled options as we go. On each page the different options will be listed according to their price range - from affordable to ridiculous - each with their own merits.
We get things started in the compact tablet category. Compacts are growing in popularity not only in casual living room environments, but also out in the open and even in corporate scenarios, thanks to their versatility and portability. This category also offers the cheapest way to get into tablets in the first place, so there will be a lot of first-time buyers here.
Moving on, mid-size tablets are for people who want a bit more screen estate all the while maintaining portability. There is not a clear-cut definition for a mid-size tablet - it can range from anywhere between 7.5 up to 9 inches. We'll make sure to give you plenty of choice when it comes to finding the right combination of size, features, and price. This is the newest category of the three and will attract new tablet users who have been so far unwilling to commit to either of the two extremes of the tablet range - the 7-inchers and the 10-inchers.
Finally, full-size tablets are those that touch or cross the 10" mark. This is where top manufacturers like Samsung, Sony, and Apple will duke it out for dominance. Some of these tablets are even just a keyboard away from compact laptop territory.
For each section, we order our recommendations starting with the cheapest, most worthwhile tablets available from a reputable manufacturer. While so-called "whitebox" offerings from lesser-known makers are surging and account for a huge portion of the tablet growth - particularly ones running Android. However, their affordable price is oftentimes the result of using low-cost components and they simply don't offer a reliable and consistent user experience (let alone regular software updates).
Above all, we value tablets with high-grade screens, robust performance, good build quality and rich connectivity options. We consider a poor screen to be a deal breaker and having wide viewing angles with no serious shift in colors and contrast is a must for a solid tablet user experience. Where possible, we would always recommend a higher resolution screen.
We like seeing tablets with card slots to cheaply top up the built-in storage but we reckon 16GB is the minimum built-in memory you should consider. For modern day tablets without card slots, we always recommend getting the 32GB version, as a mere 16GB of storage simply doesn't cut it anymore with apps, videos and music file sizes getting bigger.
On the next page we get started with our compact tablet recommendations but you can jump right to what you're looking for using the links below:
D
Nexus 7 second generation is a really good tablet. Proud owner
H
Dear GSMArena, while I appreciate the article being helpful as a guide, I'm a little disappointed with the exclusion of Sony Tablet Z3 Compact. It seems to be the best tablet around fully capable of replacing your mobile phone (if u didnt mind the si...