Nokia's official blog has posted a behind the scenes video detailing the making-of process of the Nokia Lumia 800. The yet-unreleased but already widely-popular WP pioneer device for Nokia gets the viewer's attention for about 8 minutes of interviews with Stefan Pannenbecker, VP of Industrial Design, and others.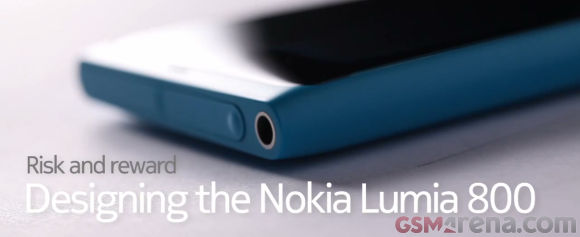 The video follows the process of choosing the acclaimed polycarbonate monobody and even shows prototypes of the Lumia 800 with other materials.
Here's the video itself - it's not what you'd call a short trailer-style video so sit back, relax and get your popcorn fix on.
It makes us wonder which came first - the N9 or Lumia 800. Obviously, the N9 was first to the party, sporting the beautiful monobody design - but watching the Lumia 800 video I get the feeling that Nokia is saying they came up with the Lumia 800 design from scratch. Maybe the design was primarily intended for the WP smartphone and only later was transferred to the Meego pioneer.
Here are not one but two videos about the N9 design philosophy.
D
It's not amazing it's boring and pointless. They spend 5 minutes bleating on about having a plastic case, so it has a plastic case. Nokia/MS sucks even harder than apple.
D
why a person cant have 2 phones?? both phone has s60 3rd edition os that was my point.. huh nokia shopkeeper
p
actually theres not an ounce of truth in that statement.
ADVERTISEMENTS