TCL Nxtpaper is a full color e-reader, Tab 10S and TWS earphones tag along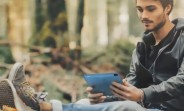 It is a big day for TCL, first announcing its new phones, followed by two new tablets - TCL Tab 10S and TCL Nxtpaper. While the first one is a pretty straightforward slate the second one is really intriguing - it comes with a new display technology that protects the eyes, saves battery, and still delivers full color.
TCL Nxtpaper
The Nxtpaper switches the typical LCD for an NCVM-composite sheet. The abbreviation stands for non-conductive vacuum metallization, and the technology uses special materials that do not conduct electricity. TCL revealed it basically works like an e-ink display, but will full-color support and much higher 1440 x 1080 pixel resolution.
Such a panel does not need any backlight, meaning there's no blue light that usually strains the eyes during prolonged use. The goal for TCL was to create a device that can be used for the whole day, especially in these times were a lot of kids are studying at home. However, since it doesn't emit light, it will ship with a dedicated light that goes into the USB.
Due to the NCVM panel's specifics, the Nxtpaper is extremely thin, requires literally very little battery power, and brings the total thickness of the tablet to 7.4 mm, weighing just 316 grams. The 10" screen has certifications from the German Rhine laboratory and 26 unique patents for ultimate eye protection.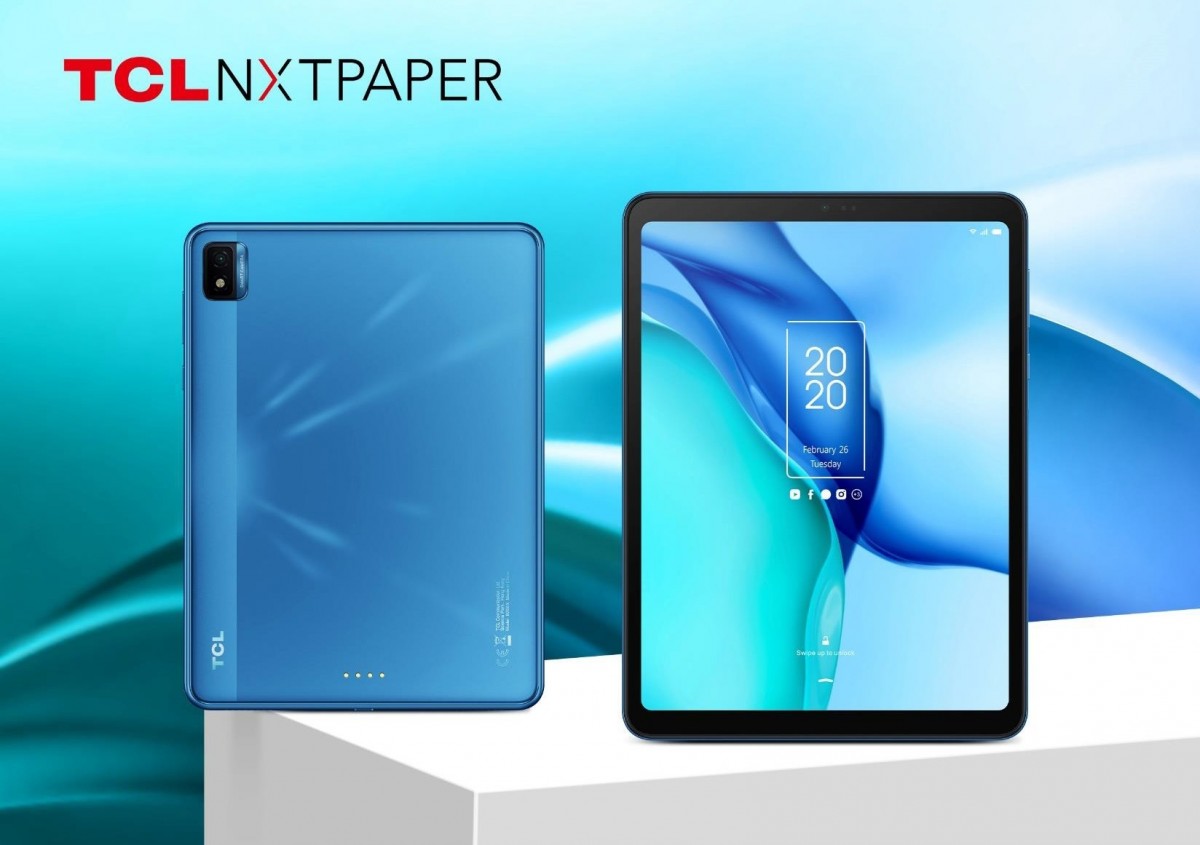 The chipset inside is a Mediatek MT8768E with an octa-core CPU at 2.0 GHz and a PowerVR GE8320 GPU. RAM is 4 GB, while storage is 64 GB and can be expanded through the microSD slot. The battery is 5,000 mAh and supports 18W charging, but due to the display's low-power capabilities, it can last for 400 hours of standby time. And the OS is full Android 10, so no worries about compatibility or anything like that.
TCL Nxtpaper will cost €349 once it launches in April 2021 and will even throw in cellular support - up to 4G. The color is only one - Ultramarine Green.
TCL Tab 10S
The Tab 10S is a pretty straightforward tablet - a Mediatek MT8769 chipset, 3GB or 4GB RAM, and up to 64GB of storage, with a MicroSD slot for more. It has a big 10.1" Full HD+ panel with a resolution of 2000 x 1920 pixels, an 8MP camera on the back, and another 5MP on the front for video calls.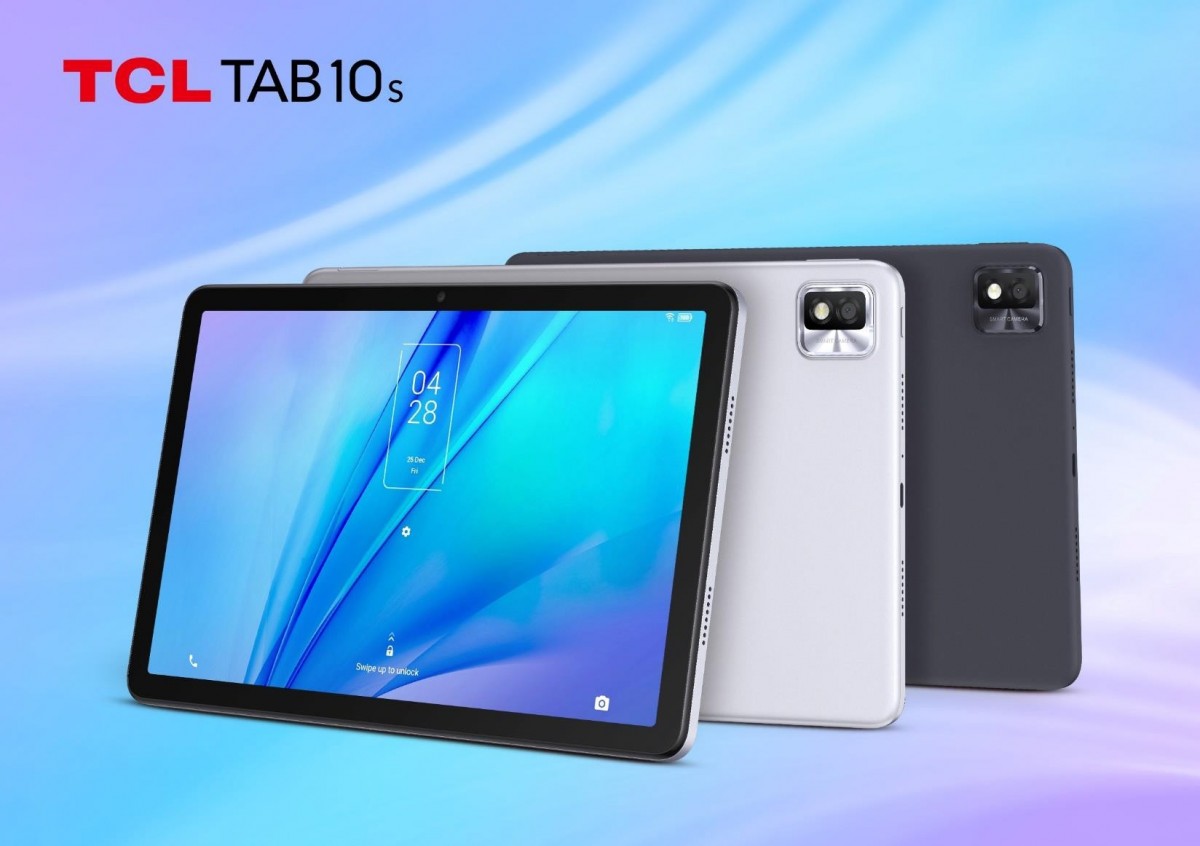 This tablet's selling point is its massive 8,000 mAh battery and the dual speakers, making it a great option for home fun for everyone. The UI, based on Android 10, provides profiles for all members of the family. It also comes with a stylus in the retail box and supports a cover keyboard accessory that can be purchased separately.
Available in March 2021, the TCL Tab 10S will cost €199 for the Wi-Fi-only version, while the 4G variant will be €249.
TCL Moveaudio S600 & TCL Movetrack PetTracker
The online launch also saw TCL introducing the Moveaudio S600 TWS earphones. They are extremely light, come with a big 500 mAh battery in the case (with each bud holding an extra 55 mAh charge), and have a dynamic 10mm speaker. Each bud has three ANC microphones, and the stems come with a touch sensor as well.
The S600 can connect like most Bluetooth earphones but you have the option to customize the sound via the TCL Connect app. They are compatible with Android and iOS and will sell for €149 in four colors - Graphite Gray, Pure Marble, Silver Chrome, Turquoise Blue.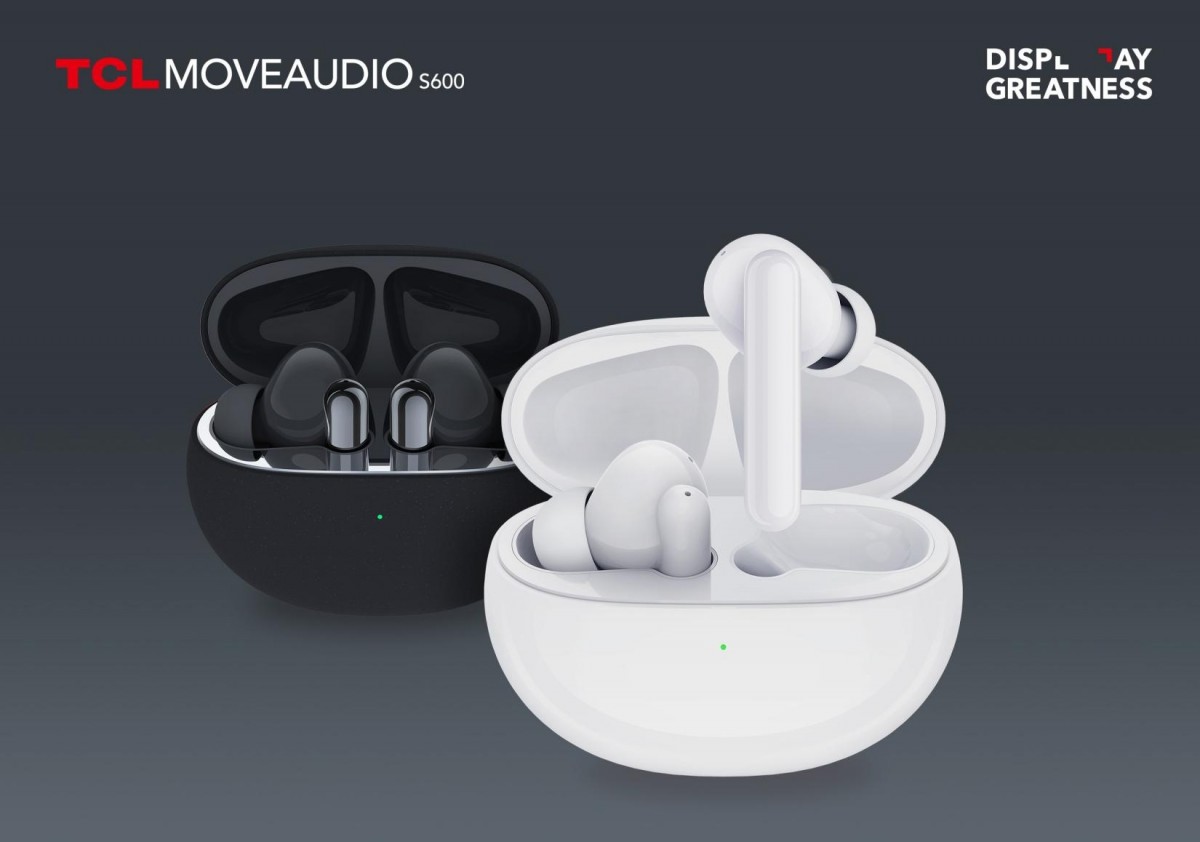 The TCL Movetrack PetTracker is exactly what the name suggests - a smart tracker you attach to the collar of your home pet. Its job is to detect movement and upload location every 60 seconds. It supports Safe Zones, automatically sending you the location of your pet if it leaves your house.
There's also a feature called Virtual Leash - the PetTracker connects via Bluetooth to the phone (that's about 5-10 meters), and once the pet is too far from its owner, the tracker starts sending push notifications. The device and its app can store a 24-hour history of paths and locations, which can be searched by time and date. Storage time is six months - all tracks and movements older than that get automatically deleted by the app. The price of this gadget is €99.
Finally TCL also demonstrated a Wearable Display that looks like glasses, but actually sits higher up on your nose and lets you get a cinematic experience on the go. The two 1080p OLED displays put so close to your eyes have the same viewing angle as a 140-inch screen. It connects through a USB-C cable to any device that can output an image over USB-C.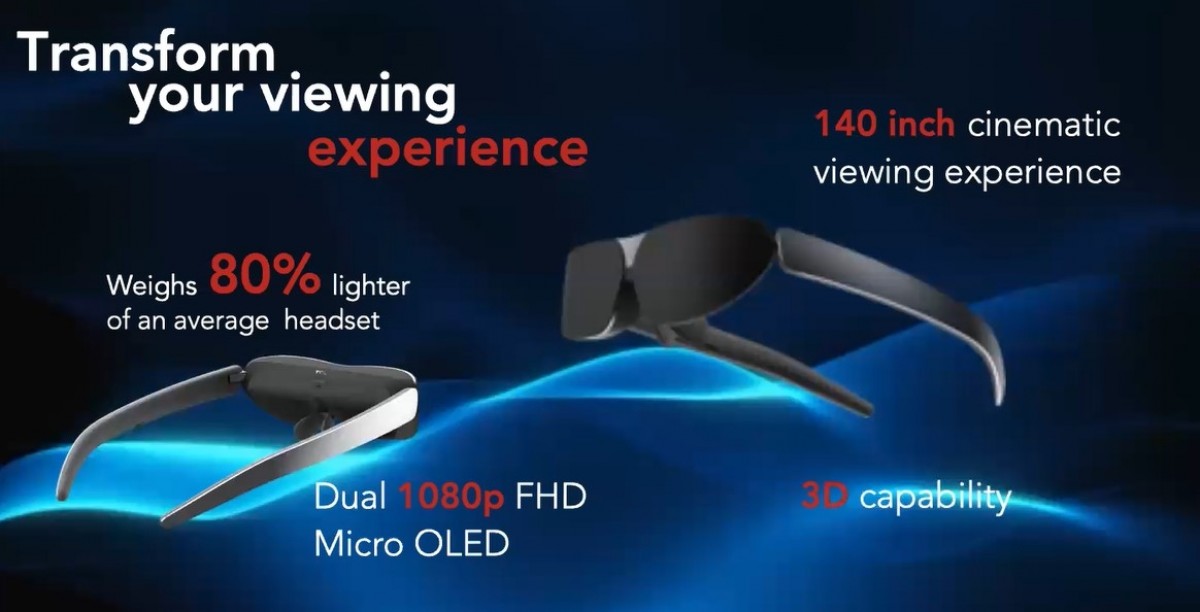 More details about the gadget will be disclosed in a "few weeks," according to company officials.
?
Hope it's not using some glossy screen and ruins reading experience. We can deal with darkened display cause the back ain't reflective enough and the top display layers will block some light. Also hopefully no isane chromatic aberrations ca...
?
Then why don't you make one in your garage
ADVERTISEMENT