The R9 was confirmed by Oppo earlier this week, and shortly thereafter it came to light that the smartphone will be unveiled this month - March 17 to be precise. Now, the Chinese company has posted another teaser for the device confirming support VOOC fast charging.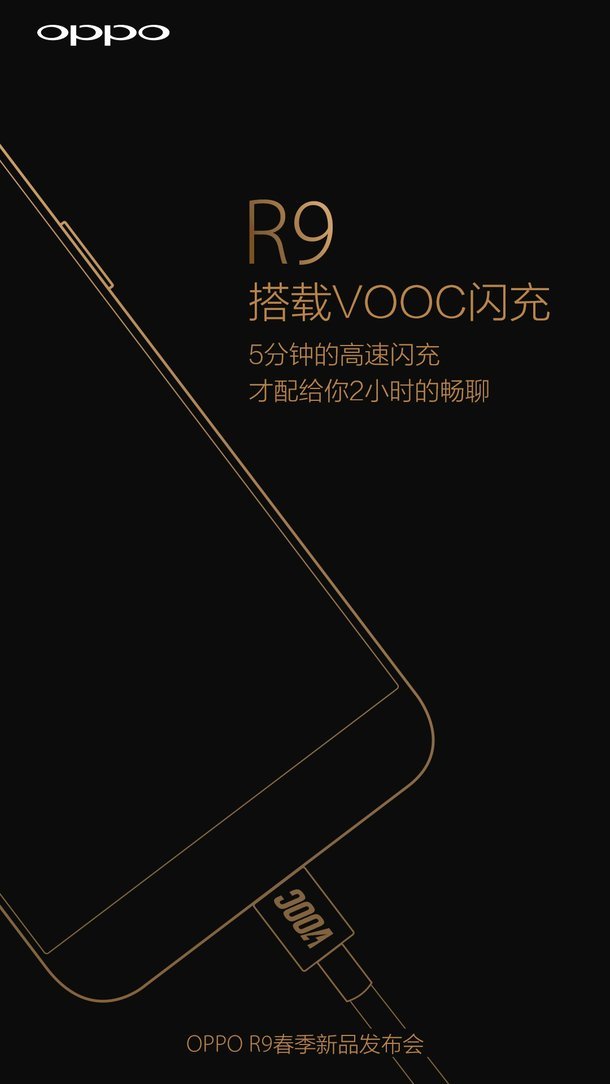 This means the upcoming R9 will offer 2 hours of talk time with just 5 minutes of charging. Keep in mind that VOOC is different from Super VOOC, which Oppo announced at this year's MWC. The latter is capable of fully recharging a 2,500 mAh battery in just 15 minutes.
If you aren't already aware, the Oppo R9 is being marketed by the company as a camera-centric phone. Its rumored specs include Snapdragon 820 chipset, 6-inch QHD touchscreen, 21MP/13MP camera combo, 3 or 4GB of RAM, 64GB of expandable storage, 3,700 mAh battery, and Android Marshmallow.
So then we should skip this and wait for their phone that supports Super VOOC
All well and good to ...but... chip Processor Kit ? If phone have one of the old generation then everything is going to be a fiasco.
No one knows. It is untested. This R9 is not ysing Super VOOC by the way. Don't get too excited people. It is just a normal VOOC. Just slightly faster than fast charging 2.0. Very normal. Nothing Super here. Move along guys.