The Tegra K1 comes in two versions – 32-bit and 64-bit – but they are more different than NVIDIA's naming scheme suggest. The one we've tested in the Xiaomi MiPad and that powers the NVIDIA Shield tablet is based on four Cortex-A15 cores.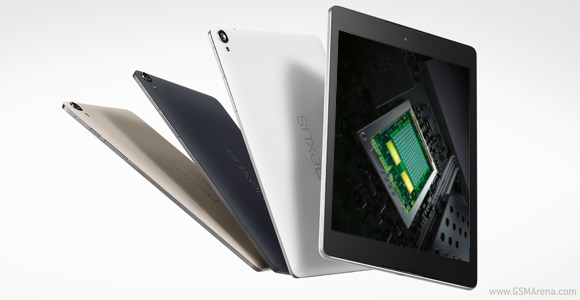 The one in the new Nexus 9 tablet, however, is the interesting one – it's based on NVIDIA's first custom processor core design, dubbed Denver. The processor has only two cores but similar to Apple's Ax chipsets they are noticeably more powerful than their Cortex and Krait counterparts.
The Nexus 9 was just announced yesterday so there are no reviews out but there is a Geekbench 3 score. It shows impressive single-core performance – the 2.2GHz Cortex-A15 in the NVIDIA Shield manages 1,088 while the Denver core scores 1,903.
Geekbench 3 (single-core)
Nexus 9
1807
iPhone 6
1625
NVIDIA Shield
1088
Moto X (2014)
977
OnePlus One
968
Sony Xperia Z2
912
Galaxy S5
910
HTC One (M8)
907
LG G3
902
The multi-core tests even out with the quad-cores, but still maintains a small lead over the likes of Snapdragon 801.
Geekbench 3 (multi-core)
NVIDIA Shield
3258
Nexus 9
3220
Moto X (2014)
2915
iPhone 6
2908
Galaxy S5
2733
HTC One (M8)
2659
OnePlus One
2593
LG G3
2264
D
Returned my Nexus9 two days ago. Reason? Lousy performance. Me and many tech reviewers have been wondering: "why do some trivial tasks like app launching/switching take so damn long on the Nexus9?" We all initially thought that it...
D
Bigger heatsink probably.