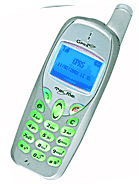 b
Robert R., 14 Sep 2006this phone is a powerfull combination between GPS positioning system and a nice 3.2 Mp camera,... moreWait there is more:

Features of this top notch yet to be launched phone...

TFT capacitive touchscreen, 16M colors
Size 320 x 480 pixels, 3.5 inches
- Multi-touch input method
- Accelerometer sensor for auto-rotate
- Proximity sensor for auto turn-off
- Scratch-resistant surface
iPhone OS (based on Mac OS) What more could you ask for??????????? from a phone that's practically free!!
Fudge off Apple
T
This has a Camera ??
Wat the hell Did the person replied

LOL


R
this phone is a powerfull combination between GPS positioning system and a nice 3.2 Mp camera, the secondary VGA camera allows you to answer video calls and make them! the java pluggin allows you to download 3d java games onto your mobile phone and actually play them! omg and if thats not enough you get 3G Technology installed on your phone with a full range of
384 kbps. also available on this phone is the infamous WAP browser, further more there are polyphonic ringtones (24 channeled ofcourse) in combination with mp3 ringtones makes this thé most powerfull communicating system out there! never look at the big brands like Motorola or Nokia, this is it!!
p
it lookz lyk a home fone
G
I need a battery replacement. How much does it cost? Do you sell it's shell as well? How much?

Total of 7 user reviews and opinions for Tel.Me. T909c.