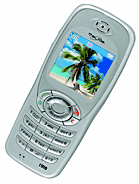 c
i like the colour effet and other features of the phone but the batterylife is very low and sometimes the send button malfunctions when you click to read sms message it flips and goes of.aside this it is quite nice.
C
It's a very nice phone, I like it very much but i would want to know the price please.
S
Goog all rounder with excellent features although Reception is average and talk time is poor. Good value at 100 euros
Total of 28 user reviews and opinions for Tel.Me. T910.