As if Telegram wasn't an amazing messaging app already, the developers keep making it better with every update. With the latest 3.13 update, the developers have added the ability to play games within the app.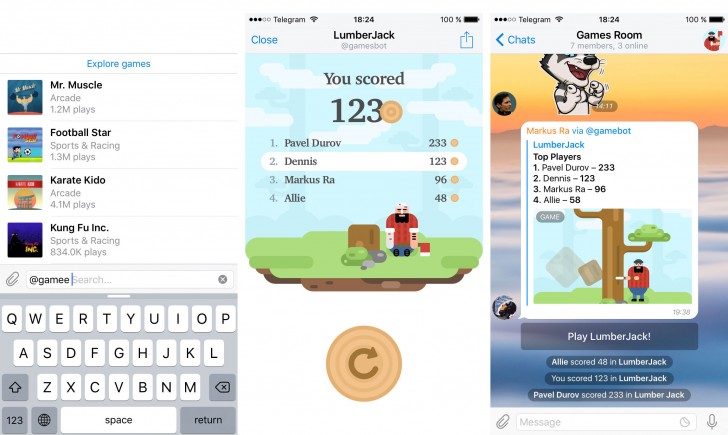 With the help of the new API, developers can now build HTML5 games into the app. These can be simple 2D games that take a few hours to build from scratch or complex 3D titles. The cool thing is that the games are loaded on demand so they add nothing to the size of the app itself or take up any space on your phone.
The games can be single player or multiplayer. You can play multiplayer games with a single person or with a group of friends. The game saves the high score and you can see how each of the players performed, and even get alerts whenever someone breaks the high score.
To bring up a game, type @gamebot in any chat and then the name or choose from the list. Make sure you are running the latest version of the app on iOS or Android.
Another little addition in this update is that Telegram now integrates with Siri on iOS, so you can use Siri to send messages.
D
i use telegram more than other popular apps like whatsapp because of desktop and mobile support. whatsapp just purely sucks on my daily usage on desktop pc because it needs the desktop and phone both online to access it (wtf?), and file sharing on te...
F
I agree, most of it. Only calls are a WA only feature.
D
Way much better than WhatsApp