Telegram has introduced voice calling feature in its popular messaging application. The feature is now live in the latest update released on iOS and Android, but is only available in Western Europe. The company has promised that it will soon be released in the rest of the world.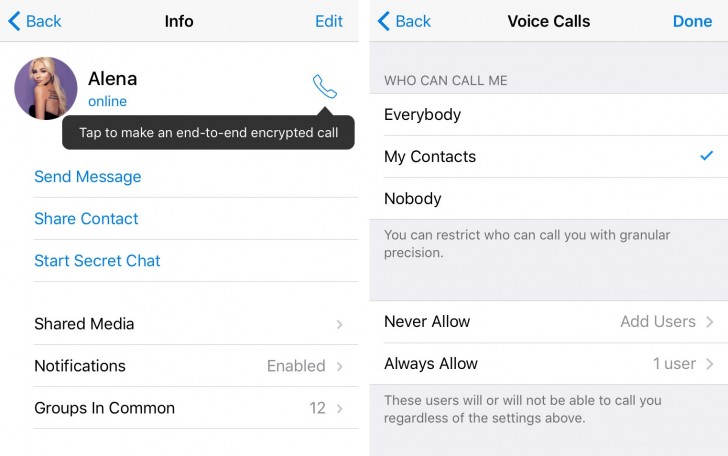 Just like messages, Telegram uses end to end encryption for its voice calls, which can be confirmed by comparing the four emoji on screen, which act as a verification key and would be identical for both callers if the call is encrypted.
Telegram uses a neural network to analyze your call metrics to improve audio quality over time. Users can also choose to reduce call quality manually through settings for less data consumption. Users will also be able to choose who can call them and turn off voice calling entirely. Telegram claims their audio quality is superior to their rivals under similar internet conditions.
Another feature added in the latest update is the ability to choose the quality level of the videos that you upload. The app will display a preview of how the video will look to your recipient, which Telegram claims has never been done before on a messaging app, and you can choose different resolution options before sending.
F
Who is Alena? I love her already.