Telegram has released version 5.3 of the app for iOS and Android and it brings with it a completely overhauled background image system.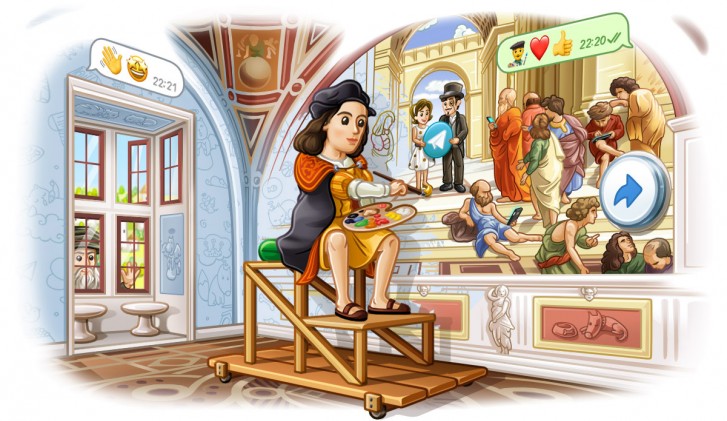 Users can now choose from a wide variety of built-in images for their chat background. If they don't find what they like they can use the search function built within the app to find more, or even upload and use their own images.
The process of setting the image has also been updated. You can now choose to blur the image, which improves the legibility of the chat with some images. Unfortunately, the blur effect is rather strong and blurs the image beyond recognition. A slider with control over blur strength would have been nice. You can also enable the motion effect, which creates a parallax effect with the wallpaper when you physically tilt your device.
You can also have a pattern as a background. You can choose the background color for the pattern as well as the pattern itself from a range of available options.
Once you have selected a background, you can choose to enable it across all of your devices with a tap. You can also share your personal background with others for them to set.
The Android update is now available to download. The iOS version is having some issues due to a temporary glitch with the App Store that is preventing some apps from updating but it should be available soon.
k
U speak only truth that's too funny :D Even others have called u out many times in the comments for telling lies
Man i can say same as you said. Everything has been proven by this website and people standing behind this website. Please dont call me a LIAR becauuse i speak only TRUTH.