Telegram update brings replace media, mark as unread and 2x voice messages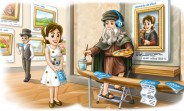 Telegram has released update 4.8.3 for iOS and 4.8.10 for Android that come with some useful new features.
The first one is replace media. In case you accidentally send a wrong image in a chat, your only option previously was to delete the message. While you could edit sent messages, this option was not available for sent media. That changes with this update. Now you can edit a media post just as you would a text post and get the option to replace the media, whether an image or a video, with another one. The message will appear as edited, as with text messages.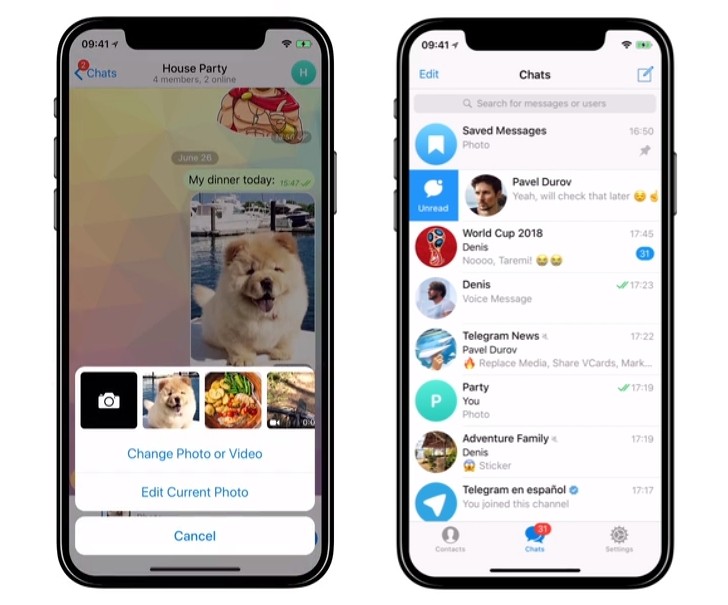 Another useful new feature is that you can now playback voice notes in 2x speed. This can be useful if you're listening to a particularly long voice note and aren't especially patient.
Next, you can now mark chats as unread. On iOS, swipe right on a chat and on Android, press and hold on it to get the option to mark it as unread.
You can now also send contacts that include multiple phone numbers and other info within them. Previously, it would just send the main number but now you can choose what all information is sent inside the vCard.
The Android version also gets the option to preview chats. You can press and hold on the profile picture of the person or the group chat in your chat list and a preview will popup showing you the most recent messages. On iOS, this functionality was already available through 3D Touch.
Another new feature that's currently exclusive on Android is that you can now mark text and turn it into hyperlinks. This avoids the pitfalls of having a large, clunky URL in the chat stream and the app will generate a preview for the link below the message as usual.
The update is now available for download on the respective stores.
T
Hahaha u are riduclous as every feature on wats app gets released on Telegram first
C
Telegram needs to stop copying WhatsApp features. In terms of usability and end to end block chain encryption no one can beat whatsapp in India. But soon the world will see telegram copying but will end up as a failure.
?
Plus messenger is even better.