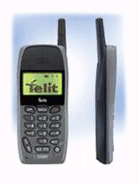 B
been using this phone for a few days now and I love it its so fast and screens barely break.
?
Ah, my first cell phone. Looked really good, almost like influenced from a Ferrari, but the battery lasted for one day, it had no functions to speak of, it used to freeze and restart while I was typing a message, and it went to repair 3 times, so after 5 months I've sold it.
N
Can anyone help me?
Need pinout,or shematic plan for datacabel.I have two telit 710.I have some programs to data excange,but need datacabel.Thanks for any help.
G
This what is pack language containe
J
hi there, please does anyone know how it's possible to view the 'received calls' in the GM710?
thanks
D
Please be kind enough to send us all information on the above phones as we are interested in import and distribution of such phone. Please send us all information on this at your earliest.

Greetings and regards

David Muller
Mobile World
Sri Lanka
n
want free diffrent ringtones composer for telital mobiles
Total of 8 user reviews and opinions for Telit GM 710.