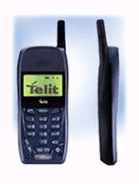 C
It was a good mobile phone at the time.It was my first phone and I will never forget him.It was good and shock proof which was good becouse I was clumsy.I got my first thumb injury from it.It was great phone and I will always remember it and always think of it like the best mobile phone I ever had.
H
I had this phone for 2 years I was a very good phone at its time I really enjoyed using it and I miss it sooooooo much because i sold it
c
Anonymous, 24 Apr 2006Dis is da gret fonhe. Its was prodced form electrics in old soviet (CCCP, SSSR, USSR) batleshi... morethis was a great phone, but get your facts straight: Croatia had never had anything to do with the CCCP/SSSR, just chech your map of EUROPE
?
Dis is da gret fonhe. Its was prodced form electrics in old soviet (CCCP, SSSR, USSR) batleships in Balkan nation of Croatia (balkans is otder najme for Yugoslavia). Dats mins theri relible and praktikal unbrekabele. Dis fone has other gret fumckvions like green color wich was partikly unnown in dose days. It also has fankcion thats caled Dialing, so you can call other ppls whic is gret. And u can send SMS to other ppl.

My konlkdusion is: This was best fonhe out there at it time, so iven todej you can buyit bekause it has alk funkacions an d its a great pjonr.
N
I want a Telital GM 810 User's Manual in romanian or english language please
S
This model Telital GM 810 is not vibration

k
1.you can talk about 10 mins a day and the battery holds for 7 days and that's a fact so the one who wrote this article was a liar and never saw this phone
2.The aspect is not verry nice
3.has a few bugs but many of the much expensive phones have them
4.the signal is pretty good
5.it has an old fashion menu and design
THE REAL RATING OF THIS PHONE I THINK IT'S AROUND 6.5 DESIGN-5.5 FEATURES-5.5 PERFORMANCE-8
s
Stand-by 52h?
No good !?!
s
OK. You asked for it. here is my comments....
1. No Comment
2. I have not heard of the Telital phone available
3. Better asked somebody.

?
No one seems to give an opinion on this telital c/phone. it is either they have never heard of this phone or just have no users at this time. Let me know of your opinion guys ?
Total of 10 user reviews and opinions for Telit GM 810.