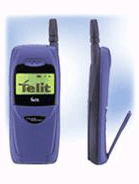 N
The best 3G phone I have ever seen!! All the features that you can dream of!! Also Supports Windows Mobile!!
E
Hola quisiera informacion si es posible conseguir equipos de el modelo GM830 gracias
S
As dori mai multe informatii despre acest telefon (GM 830)...
Este implementat cu SOFTWARE: 8.41.001 din data de 30/08/2000.
SIM Info: SIM: 2
MCC: 226
MNC: 10
IMEI: 44913644 202459 3
As dori o descriere completa a acestui model (de preferinta in limba romana).
Va multumesc pt. intelegere.
Cu mult respect, Ciprian

Total of 12 user reviews and opinions for Telit GM 830.