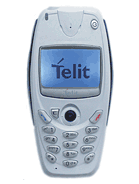 s
The phone sucks!!! Don't buy it!!! The batery is weak.It lasts 2 days or less.I had one and it didn't lasted half a year.It looks cool but everything else sucks.
m
hello.we have one for sale new at our store at 48euro.i myself had telit 880 with mms,email,4096colours.everything was ok,the only problem was that the battry was weak and email over pop3 only somtetimes worked.this model seems to be ok for the money you pay for it
S
Has anyone bought one yet. It loks quite distinctive without being (i love myself NOKIA). The size also appears to be correct, ie, not too small. Does the LED on the fascia flash faster when you receive a text message etc? Are they available in the UK?
Total of 9 user reviews and opinions for Telit GM 882.