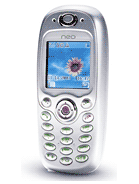 j
I am use this phone, I look for more app, is more to find ?
m
software????????????????please:)pls.replay carpeamihai@yahoo.it
merci
n
This phone worked fine even after thousands of dropps by me. But when I dropped it all the way down the stairs, the display of the phone finally went dead. The other functions work though.
Since there is no display, can someone who has this phone plz tell me the steps of sending an sms. I mean which buttons to press and how many times. (to go from the desktop to writing the txt and sending it).
Thanks in advance. I hope u all will understand what i'm tryin to say.
E
I seem to be having problems with connectivity on my bluetooth

o
This fone does have a camera it is just seperate.
s
can anyone tell me if this fone is available in the philippines or united states and how can i get one? pls reply
r
i want to know this celphone Telital NEO price
thank you
j
If you want to buy this phone contact jnt86@aol.com (USA, California)
?
what's the price tag on one of these?
?
Bluetooth and PMG wireless connectivity=> good business functions and 4 MB memory are ok.
But the display technology (CSTN, 128 x 128 pixels) isn't up to date.
?
Excellent phone, but no cam.
T
bluetooth and its only 65 grams. thats pretty impressive. and wotever the hell this new wireless thingy is.
Total of 14 user reviews and opinions for Telit NEO.
ADVERTISEMENTS