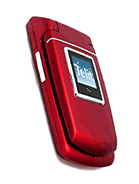 b
to the chap below, how can you say that this phone model is nothing special in looks by claiming it looks like the motorola RAZR V3. This phone looks great, it doesn't look like the V3 at all, and the V3 is a classic design, probably the best ever designed reality phone we currently have. That's my opinion though, the RAZR is far from looking boring, even by today's standards. There are future concept phones that don't look half as good as this nor the RAZR.
g
i saw it in silver colour...spectacular! great specs and very slim line. coming end of may in italy
Total of 9 user reviews and opinions for Telit t800.