Telltale announces sequels to Batman, The Walking Dead, and The Wolf Among Us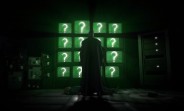 Telltale Games has announced new seasons for three of its most popular games, Batman, The Walking Dead, and The Wolf Among Us.
The first one to be released this year is the second season to last year's Batman - The Telltale Series. Called Batman: The Enemy Within, the new season picks up from where the previous game left off. In this game we will be seeing some more enemies, including a "John Doe" Joker from previous season and also Riddler. The new game will release in August 2017.
The next one to be announced is the third and final season for The Walking Dead series. This one, too, picks up from the end of second season, with players still in control of Clementine, who is now older and more mature in this game. The Walking Dead series finale will be released in 2018.
Lastly, there is the third and most requested one, the second season to The Wolf Among us. Based on the comic book series 'Fable', the game got critical acclaim when it released for its dark story and aesthetic design that resembled the comic books. Telltale has no footage of this game to show yet and but the game will be releasing in 2018.
The games will be released on PC, Xbox, PlayStation, iOS, and Android.
(Video below contains spoilers for previous seasons of Batman and The Walking Dead.)
T
Hmm interesting in its own.