Tencent is looking to build a gaming phone, Asus, Razer and Black Shark may be involved
Chinese outlet 36KR reports that Tencent has contacted several phone makers about the possibility of making a gaming phone. This could be an own-branded device or it could be co-branded (three of the four makers already have their own gaming phones).
Asus, Razer and Xiaomi's Black Shark are the potential partners, ODM Wentai is in the running as well. With strong brand names like these, you can see why a co-branded phone is an attractive option (and self-branded in the case of Wentai).
The Tencent phone will most likely use a Snapdragon chipset. Not a huge surprise, given the gaming phone from the three makers, which all used flagship Snapdragons.
Digitimes reported in February that Tencent wanted to help Asus launch the ROG Phone, but Razer also showed interest in a partnership centered on the Razer Phone 2.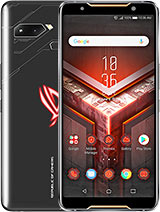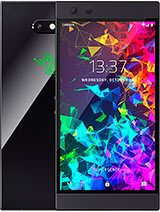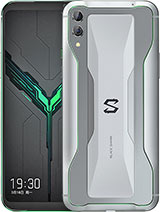 Asus ROG Phone • Razer Phone 2 • Xiaomi Black Shark 2
If you haven't heard of Tencent, then you haven't been paying attention as it's behind some of the biggest names in gaming. It fully owns Riot Games (League of Legends) and has a majority stake in Supercell (Clash of Clans), there's more too (e.g. 5% stakes in Activision-Blizzard and Ubisoft).
It also has a 40% stake in Epic Games. Epic leveraged the success of Fortnite to launch its own game store. Given Tencent's involvement, it's more than likely that the gaming phone will come with the Epic store pre-installed.
Tencent also owns a film distribution and production company as well as a couple of music streaming services, not to mention a search engine, a mapping app, instant messaging apps (WeChat and QQ) and a social networks (Weibo).
Depending on how the company wants to play it, the phone could just be a platform to distribute Tencent entertainment or it could go as far as a completely Google-free product (which will most likely be the case in China).
M
PUBG for PC's was developed by the Korean studio Bluehole. The mobile port was developed by Tencent, however.
S
Wait really they did that ? And I thought they bought pubg from a Korean company
L
No I haven't can you send me link
ADVERTISEMENTS